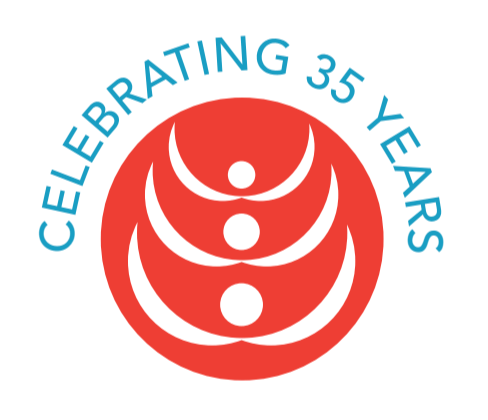 Let's Celebrate! Join us for our 35th anniversary celebration online on April 29, 2022.
Thirty five years ago a community of justice-minded friends and colleagues in Chicago — Catholic women and Sisters — met to talk about a common concern. They were frustrated by the fact that there were few, if any, funders prioritizing women-focused, community-based organizations working for justice.
As a result of their conversations a shared vision emerged — the vision of a world where empowered women and their communities flourish in solidarity and justice. And, on April 29th, 1987, Mary's Pence was founded to provide the resources and support to make that vision a reality.
Our work today remains committed to that founding vision. To reach the 35 year mark is a testament to our incredible network of staff, volunteers, board members, grantees, ESPERA partners, and donors across the Americas standing for dignity, justice and solidarity. And we want to celebrate that achievement with you.
Please join us on April 29th, 2022, at 12 p.m. Central / 1 p.m. Eastern for a special online celebratory anniversary program to reflect on what we've accomplished and what we continue to do to realize the founding vision of Mary's Pence.
To learn more about this free event or to RSVP, click here.