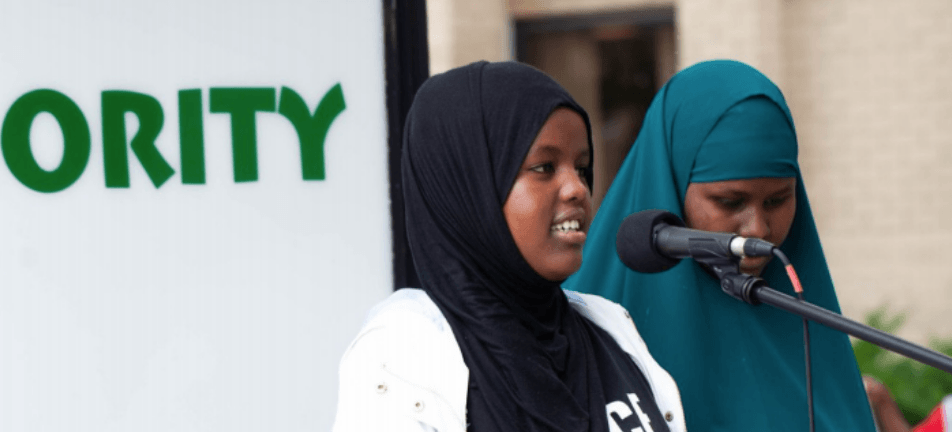 The year 2020 has brought dramatic visibility to the huge inequities and discrimination experienced by people — particularly women of color — in the U.S. We can no longer be in denial; we have to make radical change.
Equal Access to Funding
Philanthropy needs to play a crucial role in making the change we need. The capacity of philanthropy to help create social and economic change for women and people of color is tremendous, but only if the focus of grantmaking takes on strong gender and racial-oriented lenses and ensures movements are adequately funded to increase their scope and influence.
Consider these numbers from a 2019 report from the Women & Girls Index Report from the Lilly Family School of Philanthropy at Indiana University:
• Only 3.3% of all non-profit organizations in the U.S. are dedicated to helping women and girls.
• Only 1.6% of total U.S. philanthropic dollars go to organizations that exclusively support women and girls.
• Only 0.5% of U.S. philanthropic donations go specifically to women and girls of color.
In contrast to the national data on funding of women and girls, Mary's Pence reports:
• 100% of organizations that receive Mary's Pence grants are dedicated to helping women and girls.
• 100% of Mary's Pence grants support cis women, trans women, and non-binary people.
• 40% of organizations that receive Mary's Pence grants are led by women of color.
Room for Improvement
The work to fully live our values of dignity, justice, and solidarity is on-going. At Mary's Pence we are having intentional discussions about how we can more effectively support women and their communities. From the language we use to talk about grantees' work to ensuring access and flexibility in acquiring funding, we remain committed to doing what we've always done: support emerging organizations that are working for justice in the lives of women and their communities.
After careful analysis of our goals to promote social justice through strategic financial support of women's organizations and causes, Mary's Pence staff and board have committed to improving Mary's Pence Grants in the following ways:
Make Mary's Pence Grants more visible to women of color and make it more explicit that all cis women, trans women, and non-binary people of color are welcome.
Redesign the application process to request an initial Letter of Interest that efficiently allows potential grantees to apply for funding.
Emphasize that Mary's Pence provides grants for operating funds, not solely project funds, helping small organizations be sustainable.
Continue to encourage 3-time granting to allow for sustainability and growth of emerging organizations.
Review communications materials to ensure language that uplifts grantees and promotes the sharing of lived experiences.
Remain committed to trusting that women know the issues affecting their lives and they are capable of addressing them.
Commitment to Being a Model
Mary's Pence has been working for more than 3 decades to empower women to work for justice and dignity, and we are committed to being a model within philanthropy for supporting those who are too often marginalized from equal funding opportunities. The appreciation for the evolution of that model is apparent in feedback received from grantees on GrantAdvisor.org, a website that solicits anonymous reviews from grantees. One reviewer in February 2020 shared:
Mary's Pence is the most woman-focused funder we have encountered. They address social justice issues with none of the rigidity of other funders in that arena. Their approach is simple, logical and well-organized. They are incredibly accessible and supportive in their interactions with applicants but also in their funding processes…Our experience with Mary's Pence is the best we have had with any funder.