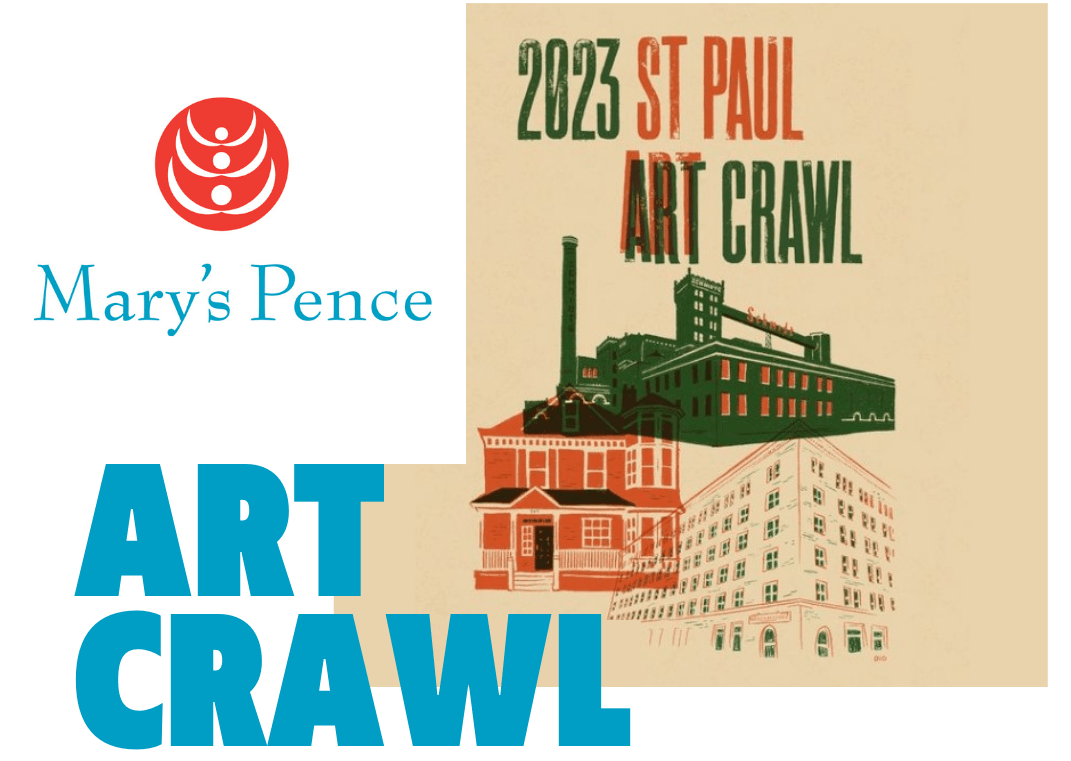 Mary's Pence will be part of the Art Crawl in St. Paul on the last weekend of April. So we're calling our supporters and friends to stop by our office!
We'll have art for sale from our ESPERA partners from Mexico and Central America. In addition, we will feature the art of local artist Erin Wee from Many Parts Incorporated. The organization is based in the Twin Cities of Minnesota and seeks to tell stories that challenge, uplift, and transform.
We'll be featuring the "Cloud of Witnesses" Collection, which gathers saints from around the world who died young and old, represented unique cultures, and sought to bring healing to their societies. Their strength came from the wellspring of Christ's self-emptying love, which inspired and empowered them to pour out their lives in service to humankind.
Many Parts Incorporated believes that as Church, as American citizens, and as members of a global community, we need a story that belongs to all of us regardless of our racial, ethnic, or cultural background.
Mary's Pence is located at 275 4th Street East in Suite #642.
These are our days and times:
April 28: 5-9 pm
April 29: 12-8 pm
April 30: 12-5 pm
More artists and exhibitors will be in our building; you can't miss it!
*Volunteer Opportunity: We need a couple of helping hands to be with us at the office for the event; it will be fun!
You can send an email to inbox@maryspence.org if you're interested.
We look forward to seeing you!