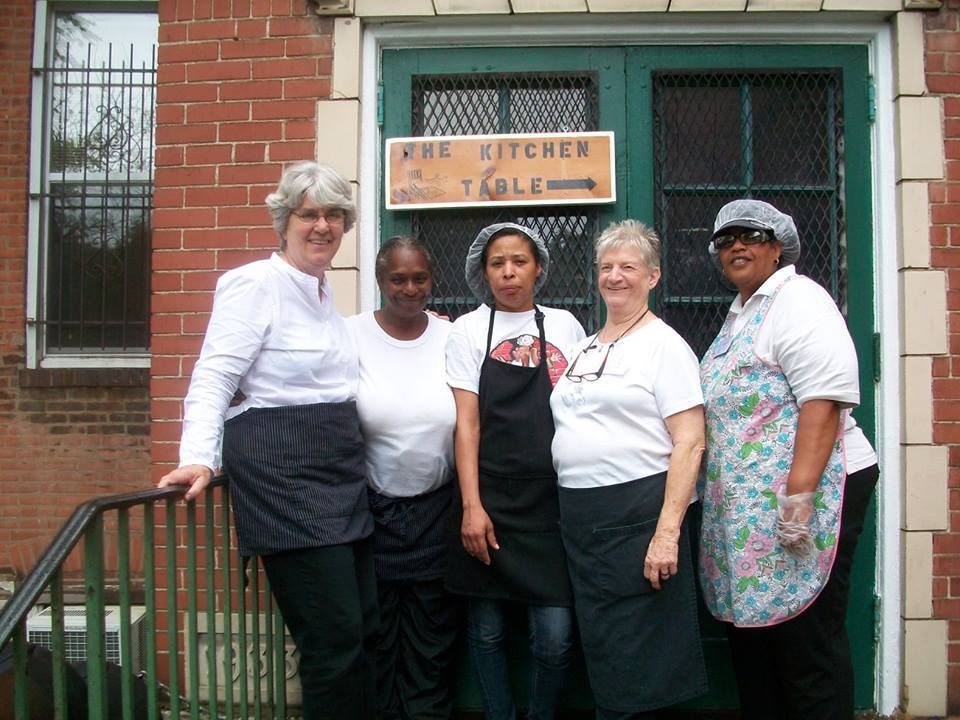 October 26, 2017, 11:30am-1:30pm
St. Louis, Missouri, Epiphany United Church of Christ
Join other Mary's Pence donors and friends for lunch at The Kitchen Table.
The Kitchen Table, which started in 2013 with the help of Angie O'Gorman, is a two-time Mary's Pence grantee in River City. Your donations to Mary's Pence are helping improve their business and kitchen skills to provide lunch every Thursday. Come learn their stories and bring a friend – for what would the kitchen table be without friends?
Please RSVP by Wednesday, October 18 to Marie Andrews.
Lunch $10 (salad, entrée, side & dessert). Cash, checks & credit cards gladly accepted for your meal as well as additional donations to The Kitchen Table or Mary's Pence both 501(c)3.
Read Cooking Up Social Change a story about The Kitchen Table.