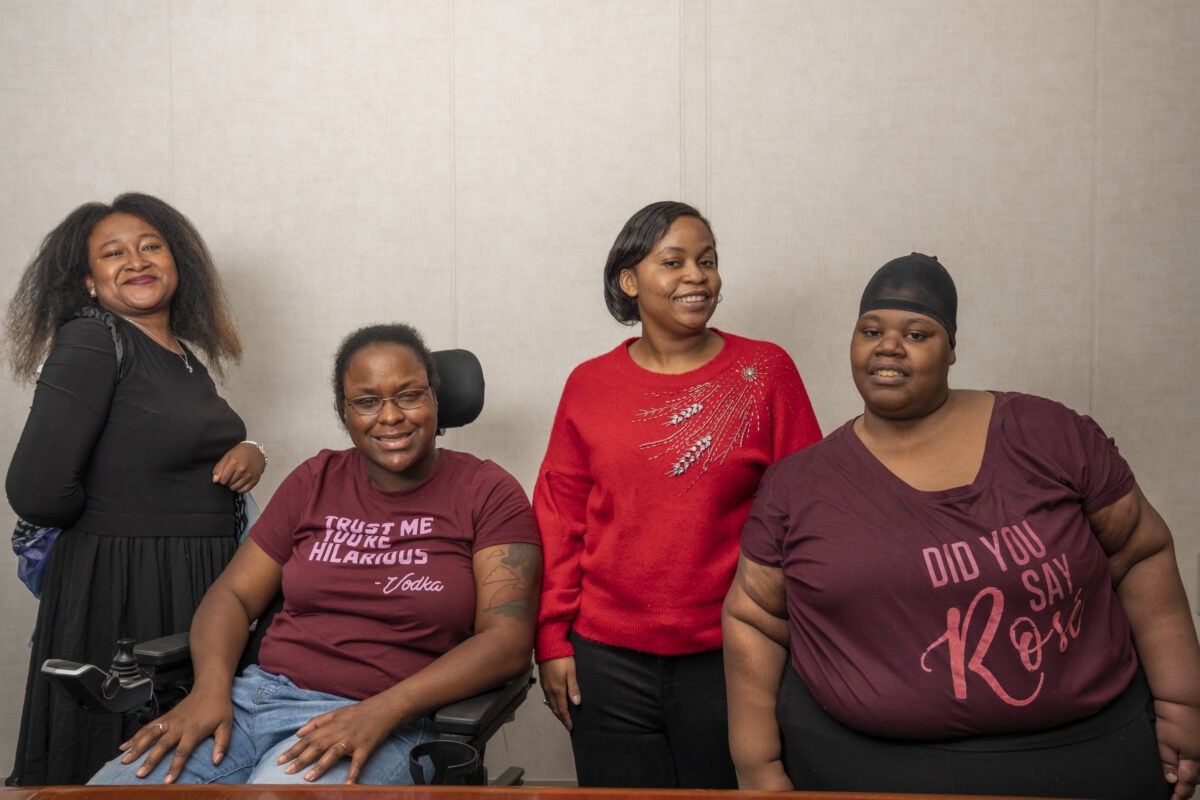 Mary's Pence is honored to announce the 12 organizations awarded grants for our 2023 Fall cycle. The following organizations were chosen because they embody our values of justice, dignity, and solidarity for cis women, trans women, and non-binary people. They also reflect our guiding principles by standing in solidarity with women on the margins through their commitment to addressing and making long-term changes around inclusivity and collaboration of social, economic, and racial justice issues.
St. Louis, Missouri
THISTL, Trans Housing Initiative St. Louis, is tackling the systemic injustices that Trans humans face in the housing sector.  Their goal is to create safe, affordable housing for low-income transgender and gender-expansive individuals.
Minneapolis, Minnesota
Housing Resource Network organizes, educates, and empowers renters by providing advocacy training and leadership development to help tenants and tenant leaders sustain their housing. HRN is committed to providing tenants with resources about their housing rights and cultivating housing advocates.
Women's Alliance for Theology, Ethics, and Ritual
Silver Spring, Maryland
The Women's Alliance for Theology, Ethics, and Ritual (WATER) is a non-profit center for feminist work in religion, led by women and driven by social justice. WATER is a community-centered organization striving for sustainable change rooted in feminist values.
St. Louis, Missouri
LitShop provides afterschool and summer programming, including engaging literacy training opportunities like Book Clubs and Writing Workshops. LitShop fosters leadership and confidence young builders can use through adolescence and early adulthood.
Alyssa Rodriguez Center for Gender Justice
Micanopy, Florida
The Alyssa Rodriguez Center for Gender Justice is a grassroots organization that advocates against gender-based violence behind prison walls by centering, connecting, and supporting jailhouse lawyers and grassroots advocates. ARC Gender Justice organizes to shift power to those affected by the dysfunction of the carceral system.
Evanston, Illinois
Tight Lipped is a grassroots organization by and for people with chronic vulvovaginal and pelvic pain, working to destigmatize these conditions. They advocate for correct diagnosis, effective treatment, and compassionate care.
Minneapolis, Minnesota
Seeds Worth Sowing (SWS) serves low-income Black and Indigenous mothers and caregivers who have dependents. Rejecting welfare-based models of care, SWS has created training, strategies, and services to respond to community-specific needs, thereby creating a sustainable way for community members to support each other long-term.
Billings, Montana
4Q6's mission is to empower LGBTQ+ youth across Montana by providing education, resources, and community-building opportunities. All of the programming they create works to simultaneously increase protective factors and decrease risk factors to help youth thrive on an individual and community level.
POWER – Parents Organizing for Welfare and Economic Rights
Olympia, Washington
Parents Organizing for Welfare and Economic Rights (POWER) is an organization of low-income parents and allies advocating for a solid social safety net. They work to build a better world for their children, fight poverty, and honor caregiving, which is still typically unpaid and primarily done by women.
Chicago, Illinois
As a disability justice group of self-identifying folks with cross disabilities, The Empowered Fe Fes utilizes collective support and care as resistance to claim presence and highlight women's issues. As disabled women, they bring their unique perspective to mainstream conversations that have historically excluded disabled Black and Indigenous women of color.
Binghamton, New York
Fandom Forward's mission is to turn fans into heroes. They are a leader in fan activism by fostering community among fans and mobilizing them to change real-world narratives.
Working Group on Girls of Schenectady
Schenectady, New York
Working Group on Girls of Schenectady, Inc. is dedicated to building connections and supporting girls to help develop their strengths and inspire them to believe in their voices. They give social and emotional support to middle and high school girls in Schenectady.