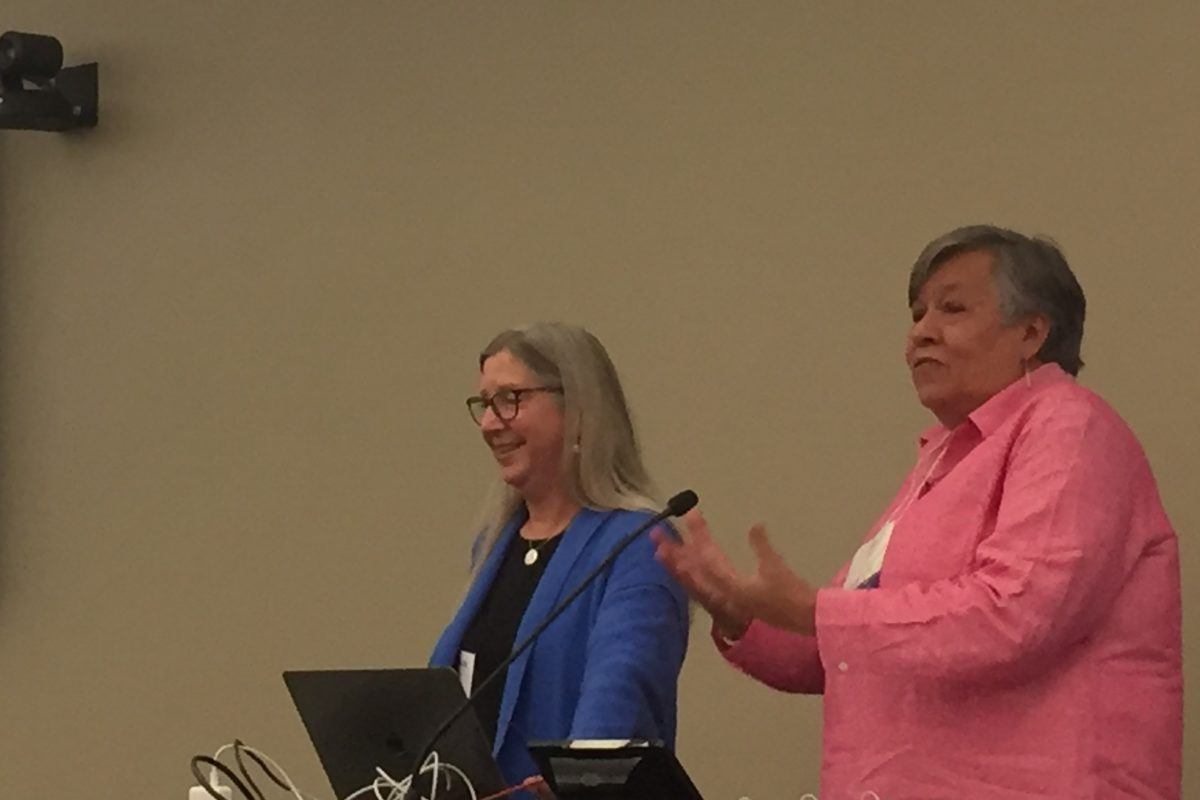 November 1, 2019
Minneapolis, MN
Mary's Pence Executive Director Katherine Wojtan and ESPERA Team Lead Gilda Larios facilitated a morning breakout session at the annual Minnesota International NGO Network (MINN) Summit on November 1, 2019, at the Humphrey School of Public Affairs in Minneapolis, Minnesota.
Eva Martinez and Brenda Valladares Escobar, ESPERA staff in El Salvador, joined the session via Zoom to share their experience and perspectives on the evaluation process. Shelley Coppock, a member of the ESPERA Committee, provided interpretation services.
The women presented "Evaluation as a Collaboration Among Partners." The presentation shared best practices from Mary's Pence's experience evaluating its ESPERA Program in Central America and Mexico.
In recognition of ESPERA's 10-year anniversary, Mary's Pence launched an evaluation of the program at the beginning of 2019. "I'm proud of the participative and open evaluation process that was used," said Katherine. "It allows our partner organizations to own the results and prepares them to deepen and strengthen the work."
Based in the Twin Cities, MINN is a forum for people and organizations working in the international nonprofit sector to learn, network and exchange professional experience.