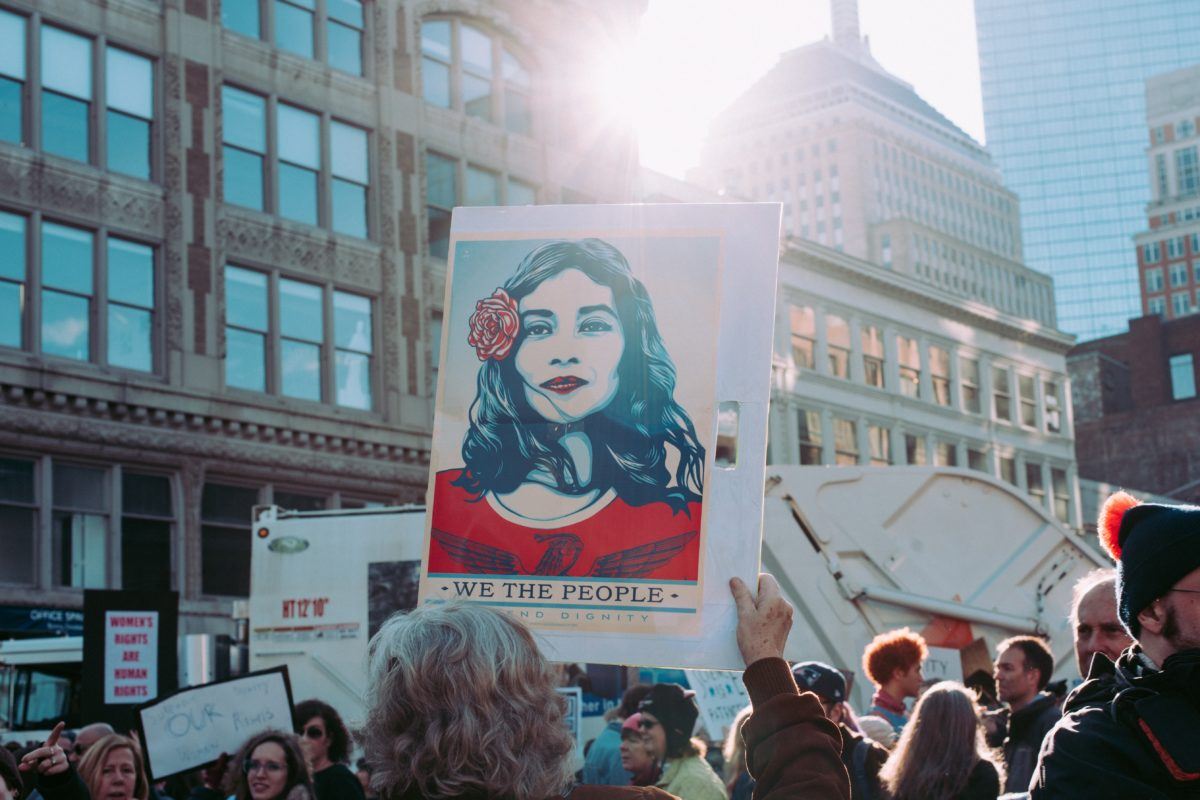 Mary's Pence signed the following letter issued by Women-Church Convergence 
As Catholic women living in these perilous political times, Women-Church Convergence, a coalition of Catholic-rooted feminist organizations, stands with all communities of recent immigrants for the protection of DACA (Deferred Action for Childhood Arrivals) recipients. We call for permanent legislative protection that allows these Dreamers, as they are called, a path to full citizenship. We also support citizenship paths for their families, because family unification keeps children and families healthy and strong, and greatly reflects our values.
President Obama signed the DACA executive order in 2012 to protect these young people whose stable lives stand to be up-ended without this protection. DACA provided a right to live in the United States, to work, gain an education, and raise a family here. Without this protection recipients are subject to being separated from family and community, and returned to a country where they may have been at risk, and where they may have few, if any, local connections. Many countries that would receive these people have very poor economies with few available jobs, and have very limited resources to absorb the hundreds of thousands of people that will be deported.
DACA has been rescinded by order of President Trump. For years some members of Congress have worked to develop Dream Act legislation that would give permanent stability to this group and provide a path to citizenship, but have never come close to passing it. The fate of this group has been used and leveraged in a political fight about border security and immigration reform.
Women-Church Convergence believes the Trump Administration's rescinding of DACA, and Congress's inability to pass legislation to protect this population, is unconscionable and violates the human rights of these individuals who made no choice to come here as children and know no home but the United States.
Therefore, we call for Congress to pass, and the president to sign, legislation that protects Dreamers' human rights and provides them a reasonable pathway to citizenship. These young victims deserve the legal right to live and work here, acquire an education and keep their families intact in this country, without fear of deportation. We oppose efforts of the Trump Administration and legislators to tie hard-line provisions to legislation protecting Dreamers, include funding an expansion of the wall at the U.S.-Mexico border, cracking down on minors migrating from violence-torn countries in Central America, and curbing federal grants to "sanctuary cities."
We encourage all people of good will to call their legislators and tell them to act now to protect the Dreamers.
Mary's Pence is a member of Women-Church Convergence, a coalition of autonomous Catholic-rooted organizations working for social justice, especially for women. Read Mary's Pence Mission, Vision and Values.