Staff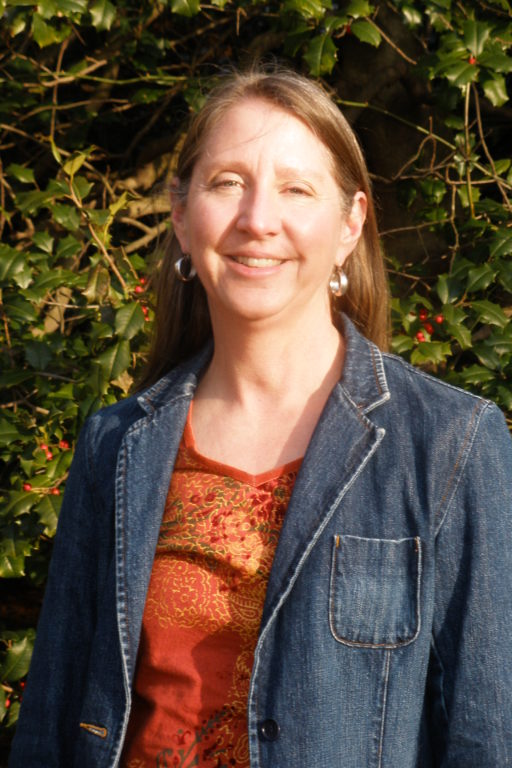 Katherine Wojtan - Saint Paul, Minnesota
Executive Director
Katherine came to Mary's Pence with a background in strategic planning, project management and training/facilitation, mostly in a corporate setting. She has facilitated retreats on nonviolence, was a founding member of Conversation with Other (cross-cultural conflict facilitation), has volunteered for Nonviolent Peaceforce, and served as a core team member founding the Minnesota Peace Team which was created to provide a nonpartisan presence during the Republic National Convention. She currently serves on the board of Ignatian Volunteer Corps and Minnesota International NGO Network.
Mabel has more than 15 years of experience at international cooperation organizations in advisory roles and coordination of gender programs and projects, especially programs for the political, social and economic empowerment of women in Honduras and Latin America. Mabel is committed and linked to the struggles for social justice in Latin America; she was part of the movement against compulsory military service in Honduras and has been an activist for access to comprehensive care for people with HIV in the region. Mabel has a degree in Legal Sciences from the National Autonomous University of Honduras. She is convinced that changes towards freedom, equity and justice are urgent and possible.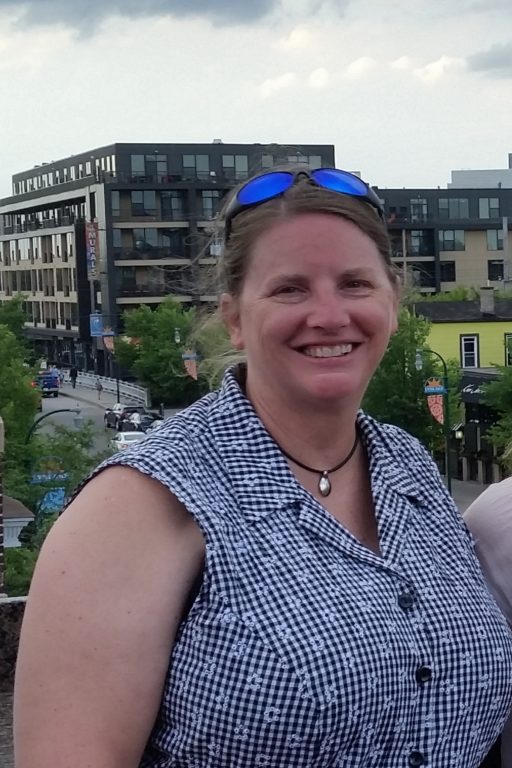 Nadine Sehnert - Saint Paul, Minnesota
Bookkeeper
After many years working in the corporate world, Nadine made a change and has worked in several local non-profit organizations in program, finance and management positions. She volunteers at her local parish, St. Albert the Great and is on the board of the Woman's Club of Minneapolis. She and her husband also manage the Twin Cities Board Games Meetup group which advocates for building community through playing board games.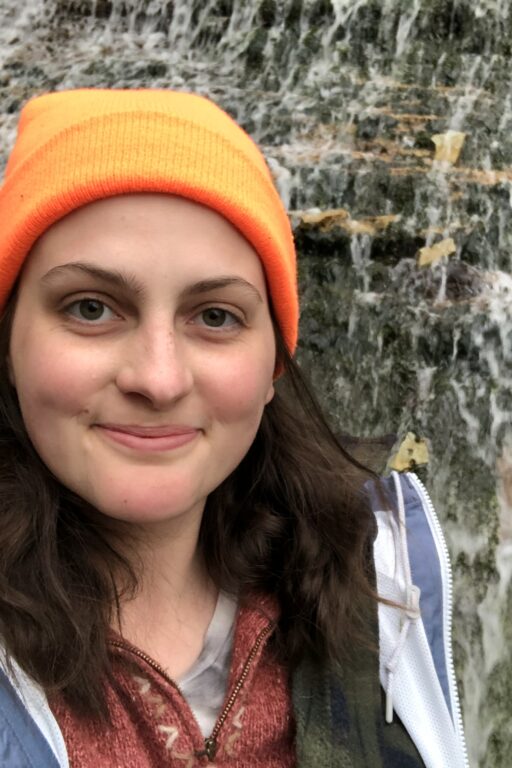 Anna Becker - Saint Paul, Minnesota
Office Manager
Anna graduated with a BA in History from Luther College in 2019 where she was the Managing Director of a student run theater company, SPIN Theater, and a member of the student interfaith association. She has directed plays professionally and worked for several years in organic agriculture while living in an intentional community. She was drawn to Mary's Pence through her values of equity, community building, and access; and currently serves as secretary on the board of directors at Philadelphia Community Farm.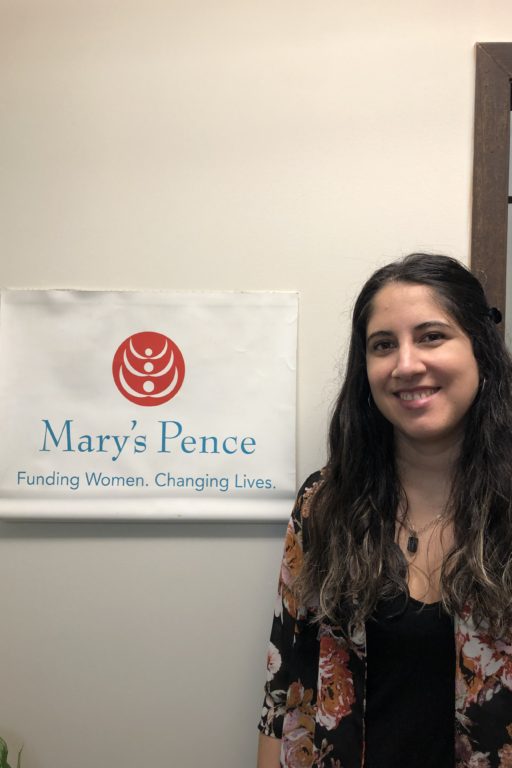 Natalia Orostegui-Burgos - Saint Paul, Minnesota
Communications Manager
Natalia has a Bachelor's degree in Journalism and Social Communication from the University of Santiago de Chile and a Diploma in Ethics of Communication from the Universidad Autónoma de Barcelona. She has worked for more than ten years in corporate communication and corporate social responsibility for several companies in Latin America. There she became familiar with the struggles of the communities she served and the need for a more just, empathetic, and equitable society.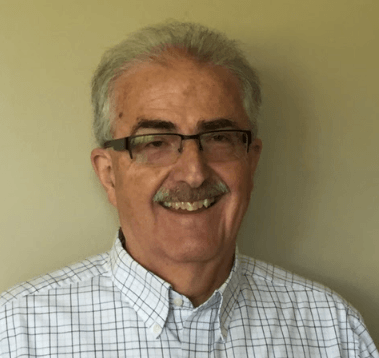 John Cherek - Saint Paul, Minnesota
Ignatian Volunteer
Retired from a 45-year career working in the Archdiocese of Saint Paul and Minneapolis, which included time as a parish business administrator and Director of The Catholic Cemeteries, John joined Mary's Pence in December 2020 as a part-time volunteer through the Ignatian Volunteer Corps (IVC). In addition to his work with the Archdiocese, John is proud of the Ministry of Consolation program he started with his wife Linda to bring comfort to the bereaved, which they created following the sudden death of their oldest daughter in 1993. John holds degrees from St. John's University in Collegeville, Minnesota, and a master's degree from Marquette University. He and his wife will celebrate their 50th wedding anniversary in 2021 with their 3 surviving children and 5 grandchildren.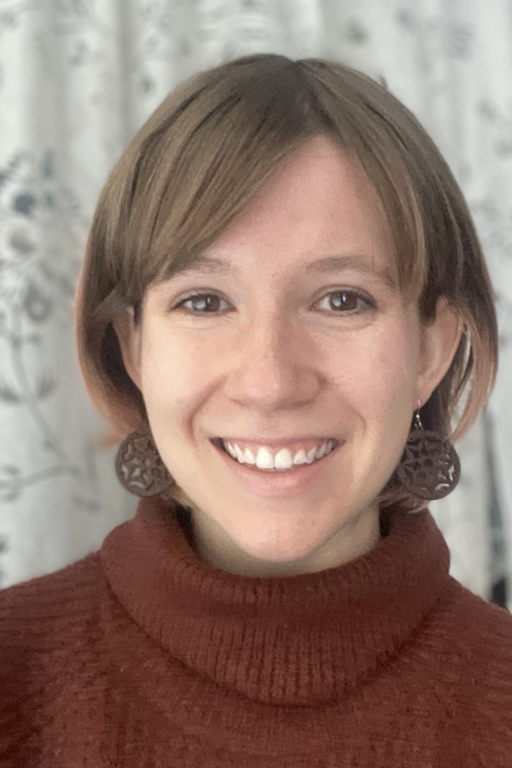 Theo von Weiss - St. Paul, MN
Intern
Theo is currently a fourth year student at St. Kate's University. They are studying philosophy and studio art with concentrations on photography and oil painting. A big part of their artistic practice is a dedication to social justice and community education. Theo's passion for community solidarity and gender equality drew them to intern at Mary's Pence. They are co-president of the environmental club at St. Kate's and try to foster love for the natural world within the St. Kate's community. In their free time they can be found hiking, exploring new places, and reading fantasy novels.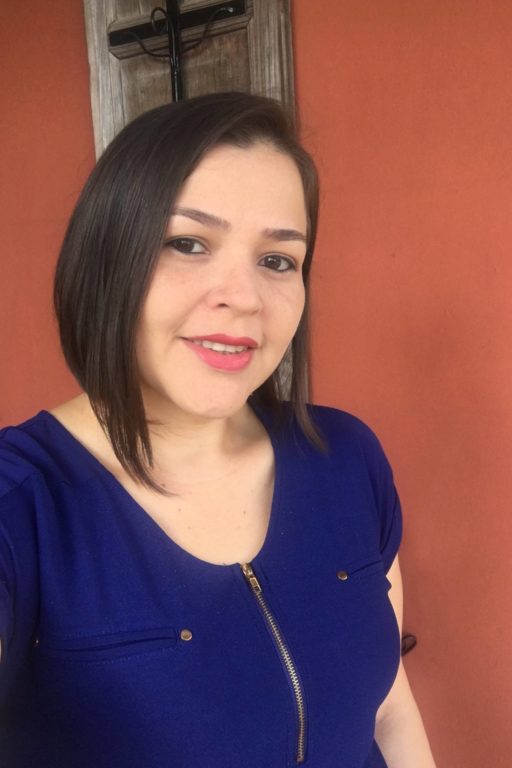 Brenda has a Bachelor's degree in Marketing from the University of Francisco Gavidia and a Master's degree in Gender Studies from the National University of Mexico. She also completed a course in Solidarity Economics at the University of Central America. Brenda has experience developing business workshops for women, as well as identifying and tracking indicators of success. She previously worked as a business specialist with Mary's Pence ESPERA partner Red Unión de Mujeres and also developed a marketing study for the Concertación de Mujeres, another ESPERA partner organization.
Eva Martinez Menjivar supports ESPERA Funds in El Salvador and Honduras. She is from Suchitoto, and is a member of Concertación de Mujeres de Suchitoto, the first women's network to participate in an ESPERA Fund. Eva was elected by the women of the Concertación to be the first coordinator of the ESPERA Fund in Suchitoto. Eva is a survivor of the armed conflict of 1980-1991 and a trained nurse.
Board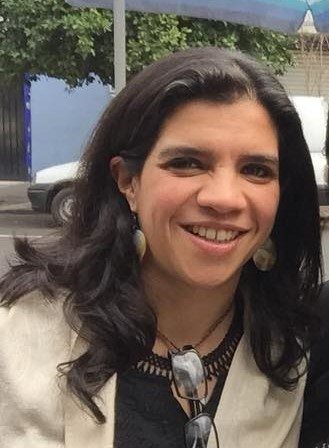 Mariana Amescua - Mexico City, Mexico
Chair
Mariana has expertise in project management, business development, evaluation, language learning and cultural norms. She manages her own consulting business in Mexico City. She also likes to start things and create things – she is a founding partner in Ediciones Urdimbre, a bookstore, and in Urdimbre Social, a nonprofit working in the area of human rights, rural finances, access to and processing of information, and environmental awareness. She has a degree in Latin American Studies from National Autonomous University of Mexico. Mariana has great compassion for the struggles of the women of Mexico and Central America. And she is adventurous – she loves riding her motorcycle around Mexico City.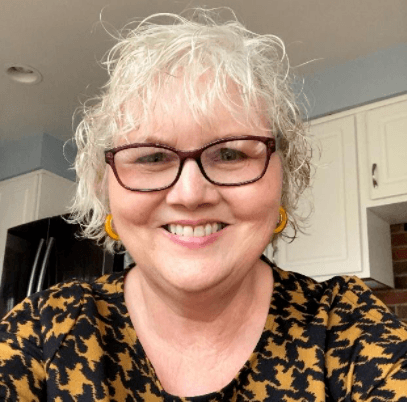 Mary Zerjav - Pittsburgh, Pennsylvania
Treasurer
Mary has worked in the brokerage and banking industry for over 30 years. She currently works as a banking consultant. A Chicago native, she settled in Pittsburgh over 30 years ago with her husband and has three adult children. She is a long-time animal lover and is a long-time feminist and advocate of the advancement of women. Mary began her journey with Mary's Pence as a volunteer to reallocate investments and redesign policies to mirror Mary's Pence's core values. She is delighted with the opportunity to serve on the board and affect vital community change.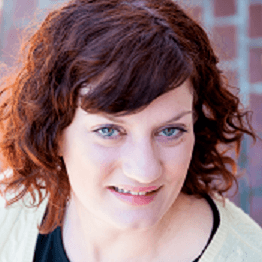 Meg Olson - Washington, D.C.
Secretary
Meg is the Grassroots Mobilization Manager at NETWORK Lobby for Catholic Social Justice in Washington D.C., where she helps NETWORK's members and supporters become stronger and more effective advocates for social, economic, and racial justice. Meg has been an activist since her 20's working on a variety of social justice issues including education policy, immigration reform, and ending mountaintop removal coal mining in Appalachia. Before coming to NETWORK, she worked in the Advocacy Department at Catholic Charities in St. Louis where she spent time lobbying state lawmakers and directing the Catholic Campaign for Human Development. Meg has a B.A. in Music and an M.A. in English.
Sister LaKesha Church - Redlands, California
Sister LaKesha Church, C.PP.S, is a Sister of the Precious Blood (Dayton, OH). She ministers as an elementary teacher in Southern, California. She serves the local community as a member of the Knights of St. Peter Claver women's auxillary as well as serving on the board of the National Black Sisters' Conference. She hopes to serve Mary's Pence through her previous Peace Corps experience, by helping individuals at the grassroots level. Sister LaKesha holds a master's in theology and in education. In her free time she enjoys cross-stitching and reading great stories.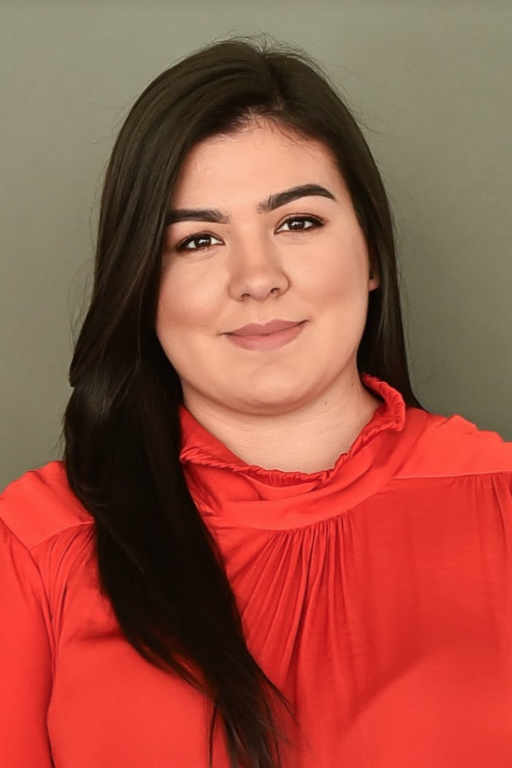 Laura Hoyos - San Antonio, Texas
Laura was born and raised in Colombia. As a first-generation immigrant Laura is interested in the intersectionality between immigration, gender, and education. Laura has worked for multiple non-profit organizations and enjoys participating in community service projects and volunteering opportunities in Austin, Texas. She graduated with a Bachelor's degree in Sociology from the City University of New York.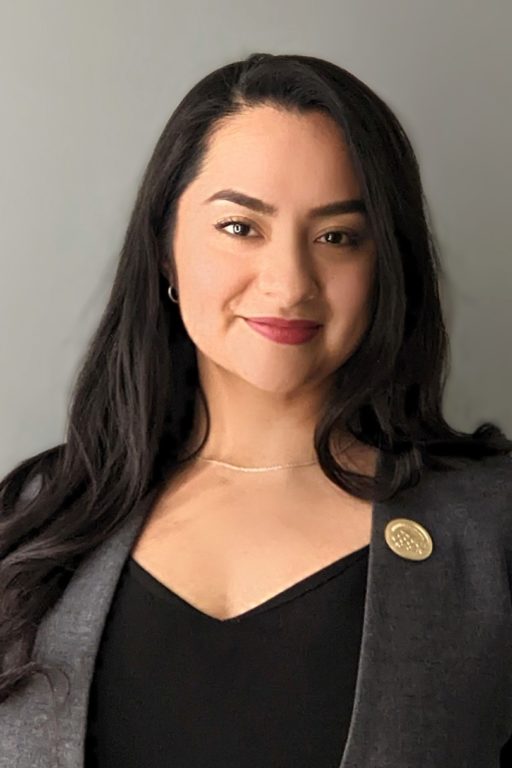 Natasha N. Piñeiros - Newark, New Jersey
Natasha (she/her/ella) is a dynamic and innovative educator with experience working with minoritized college students that have been historically underrepresented and underserved in higher education. Born and raised in Ecuador, Natasha is a proud first-generation immigrant and first-generation professional passionate about finding ways to incorporate technology, education, and wellness. She began her college career in community college, earned her B.A. in Communications and Spanish, and her M.Ed. in Higher Education/Student Affairs. Outside of work, Natasha strives to elevate her health and the boundaries she sets to be able to integrate her personal and professional life in sustainable ways.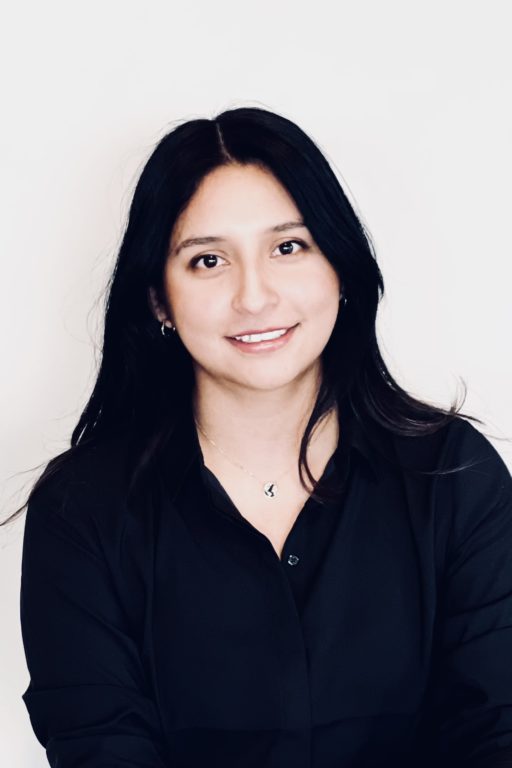 Nancy Silva - Minneapolis, Minnesota
Nancy is a program analyst with the State of Minnesota in the medical supply chain. She graduated with a Bachelor's degree in Public Health from St. Catherine University. Nancy's passion for economic social justice and empowering women has led her to work with many non-profit organizations. She also serves on the board for Minnesota International NGO Network. In her free time Nancy likes to travel, explore different cuisines, and practice yoga.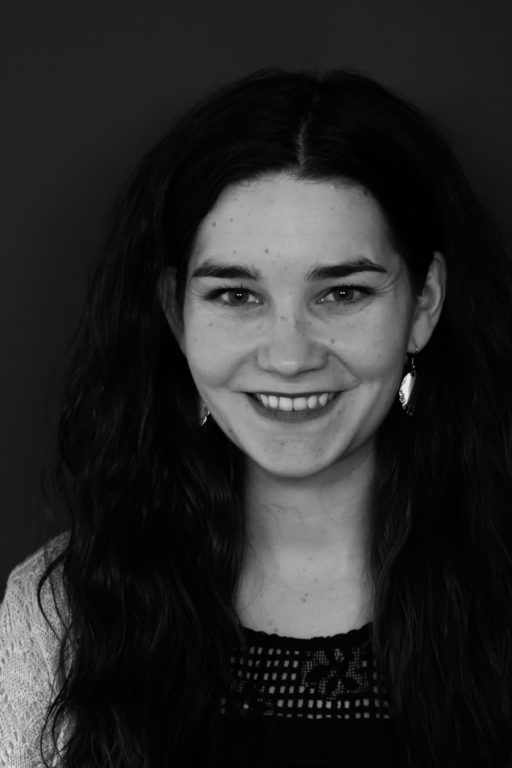 Emma Tacke - Washington, D.C.
Emma Tacke was born and raised in Boise, Idaho. After obtaining a bachelor's degree in Political Science and Gender Studies from the College of Saint Benedict in 2015, Emma moved to Seattle, Washington for a year of service with the Jesuit Volunteer Corps (JVC) Northwest. Upon completing her year with JVC Northwest, Emma spent several years living in Washington D.C. working for social justice through various faith-based national organizations. Currently, Emma serves as the Senior Manager of Advocacy and Policy for the D.C. Charter School Alliance.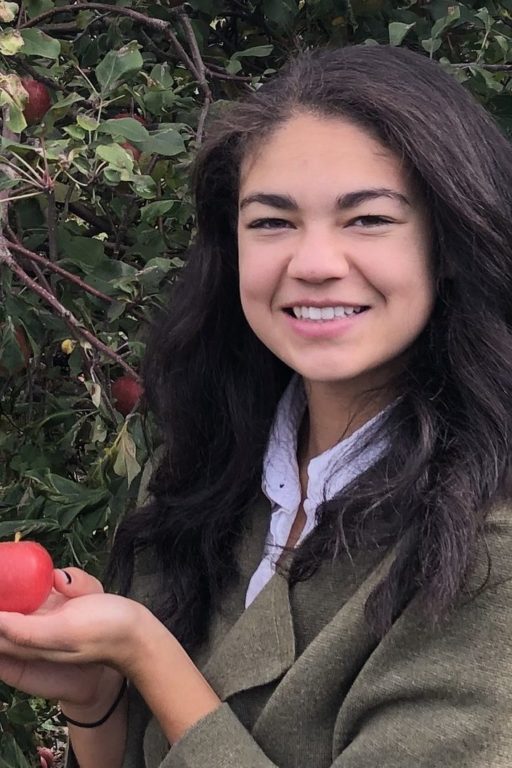 Jadea Washington - Stillwater, Minnesota
Jadea holds an MA in English and American Culture and Difference from the University of St. Thomas. Her studies and work with BrightSide Produce and Appetite For Change, both Minneapolis-based nonprofits, have cultivated in her a passion for social justice, particularly where race, class, place, and food access intersect. Jadea hopes to put her passion for and knowledge of radical social change into action through language. On a sunny day you can find her reading short stories by the river.