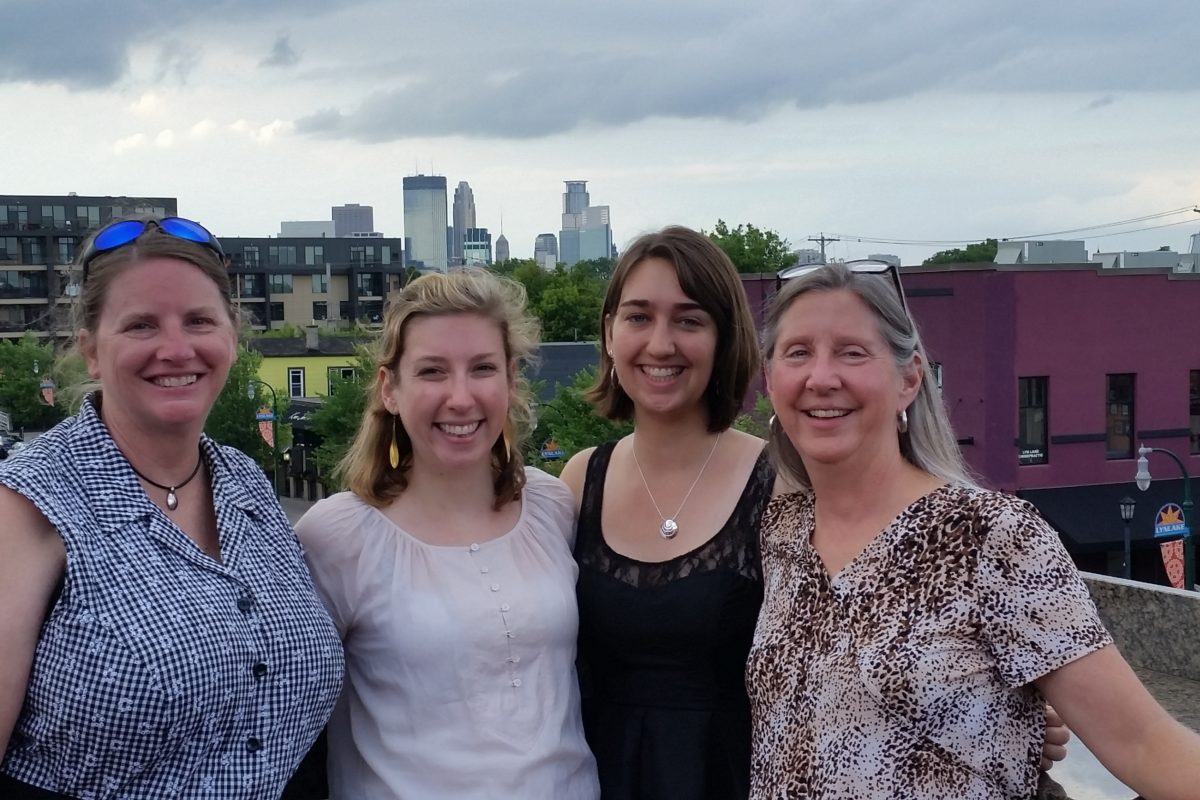 This June marks my last month as a St. Joseph Worker for Mary's Pence.
Since August, I've participated in a service program through the Sisters of St. Joseph of Carondelet emphasizing social justice, community, spirituality and leadership. There were twelve women in the program this year, each in a different placement.
Mary's Pence was my full-time placement. I worked in communications and whatever else needed to be done. I had the opportunity to join the grants selection committee twice, implement social media strategy, speak about the Mary's Pence Grants program at events and conferences and work closely with ESPERA staff to create a written history of the ESPERA community lending pool program. All of this has allowed me to hone my writing skills and passion for both social justice and accompanying women.
Mary's Pence taught me a great deal about international development. There is a right way to give and to work in solidarity with "the poor and vulnerable" as Catholic Social Teaching says. Mary's Pence was founded to provide women greater access to resources—that is to say, to put money in the hands of women who have projects that are creating lasting good in the world—and that's exactly what Mary's Pence is doing today, and what drew me to this community.
When I started this year in the St. Joseph Worker Program, I didn't define community in any particular way. I thought of myself as highly independent, the kind of person who leaves her home state to go to college and travels internationally on her own. I still am that person, and I still value my independence, but after nearly a year of living with four other women and sharing meals, chores, dreams, ideas, fears, hopes, prayers and the ins and outs of our days working at social justice placements like Mary's Pence, I now value community very highly, and consider myself part of many communities, including my university and church communities, my family and friends, and the national and international Mary's Pence community. Relationships with the women of Mary's Pence staff, board members, ESPERA women, grantees, donors I've met, have all strengthened my place in this community.
Grants committee, grants calls, grants articles where I got to interview grantees. ESPERA History, working with Gilda and Gaby, learning about the women's businesses and way of life and challenges and triumphs and community. Learning so much. Writing about it.
I was initially drawn to Mary's Pence because we do social justice at home and abroad—right under our noses and far away where our actions affect the most vulnerable. There were also spiritual and very feminist components that drew me in, and continued to engage me in the work throughout the year. I'm proud to have been a part of the almost 30-year history of Mary's Pence.
As I turn to go, I am struck by the enduring compassion and fiery passion everyone who's involved in Mary's Pence holds for the work and the women, from members of Concerta to Gaby and Gilda, to former board members Judy and Pat, to current board members, to past staff members, to Katherine and Grace and Nadine in the office, interns and volunteers, and the donors we meet at conferences and who call or send us note, and remind us how engaged they are with the work all of us through Mary's Pence. Communities of women in working solidarity with one another, this is Mary's Pence, and this is bigger than any one of us. That's what I've been a part of this year, and that's why I'll continue to support Mary's Pence as I move on from my year as a St. Joseph Worker.
Taylor Harwood was a 2015-2016 St. Joseph Worker for Mary's Pence.