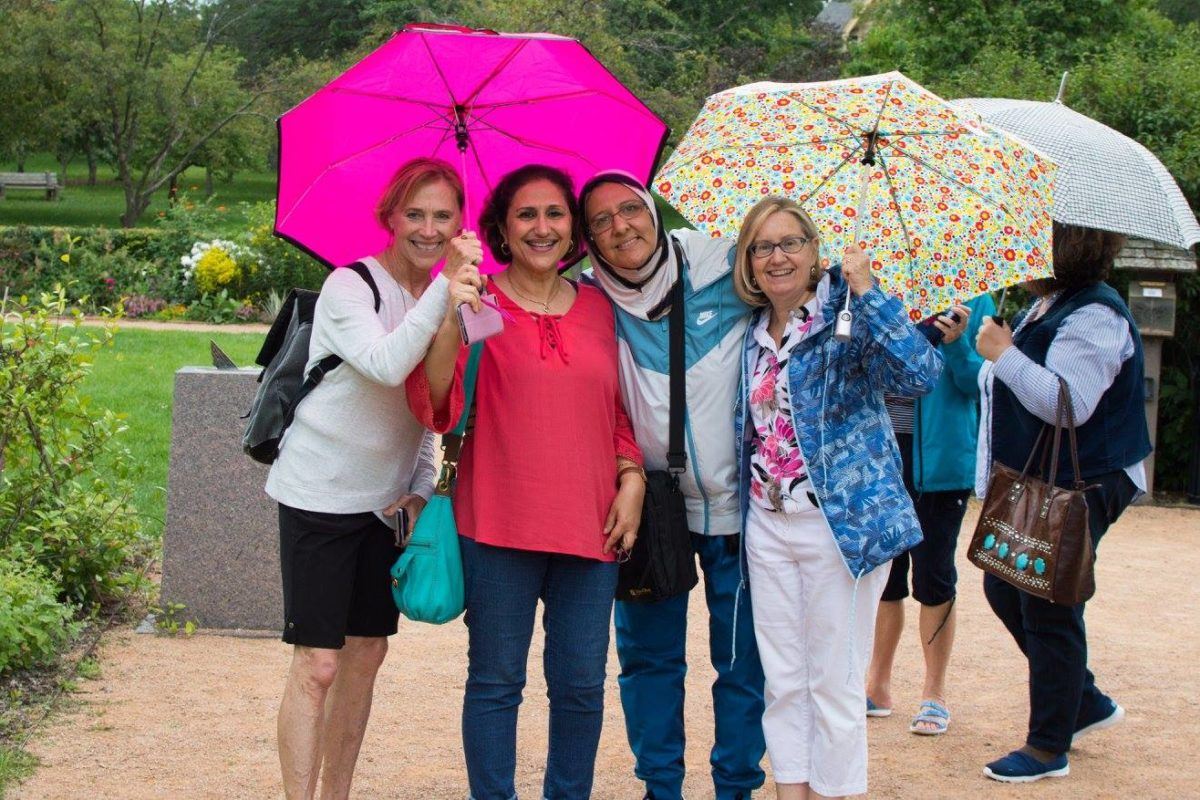 On May 22, 2018 Mary's Pence hosted a teleconference for our grantees working with immigrants and refugees. Bringing together our grantees spread out across the U.S. provided an opportunity to connect, learn, and find camaraderie among organizations doing similar work in an increasing hostile political climate. Participants shared successes and challenges and then shared resources with each other.
Highlights of the teleconference included sharing experiences of funding challenges, managing programming with limited staff (or no staff!), and how the current administration is creating increasing demand for this work. Meg Eubank, Executive Director of Welcoming the Stranger in Langhorne, Pennsylvania shared, "It has been harder in the past year because of the political climate. There's an increase in fear, concerns, and worries."
Although there are challenges, support from individuals and communities continues to grow. So do opportunities to increase organization reach due to flourishing demand for services and strategic partnerships. Mary's Pence will continue to create opportunities for grantees to connect and share, because as Jessica Belt, Executive Director of Iraqi American Reconciliation Project said, "It's nice to know someone else is in the same boat."
Women working together in their local communities have the power to create effective and lasting change. Mary's Pence supports grassroots women's organizations in the Americas. Learn how.