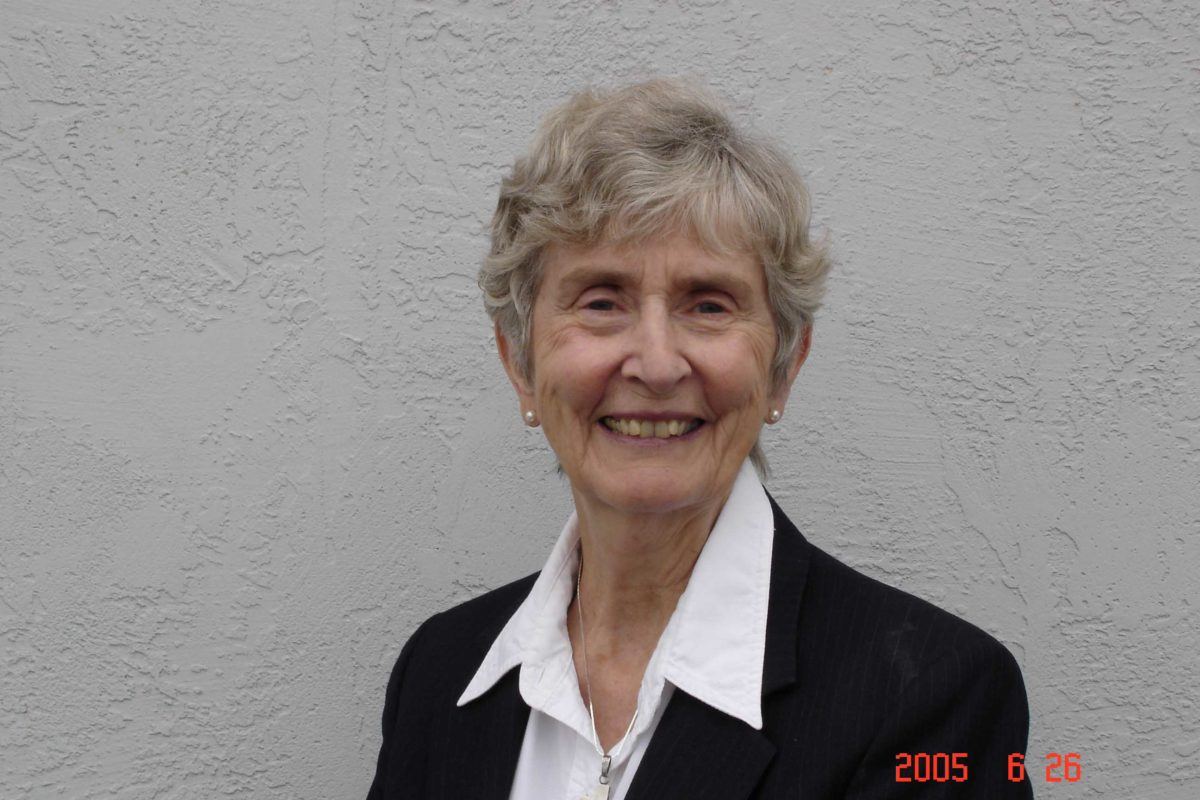 Kaye Ashe, O.P. is a Sinsinawa Dominican residing currently in Westchester, a suburb of Chicago.  She earned a Ph.D in European History and French from the University of Fribourg, Switzerland.  From 1969 to 1986 she taught and administered various programs at Dominican University (Rosary College); from 1986-1994 she served as Prioress of her Congregation, and subsequently resided in Berkeley CA, teaching at St. Mary's College of California from 1996 to 2006.
Two women who strongly influenced the early and steady interest she took in gender issues and women's lives were Sr. Albertus Magnus McGrath, O.P. and Mary Daly, theologian, philosopher, and fiery feminist.  She became friends with the latter in Fribourg while studying and directing the Rosary College Junior Year Abroad Program.  It was the awakening to the discrimination against women in Church and society, the limited opportunities open to them,  and the poverty, abuse and violence suffered by so many for so long that prompted her to accept gladly the invitation to help launch Mary's Pence.  The Founding Board worked diligently to stretch every available dollar to empower women determined to reclaim and define themselves and to better the lives of their families and communities.
Kaye has lectured widely on women's history, spirituality, and leadership.  She has contributed magazine articles and chapters in books dedicated to women's issues, and authored Today's Women, Tomorrow's Church, 1983  (awarded the Thomas More Medal for "an outstanding work of non-fiction"), and the Feminization of the Church?, 1997.