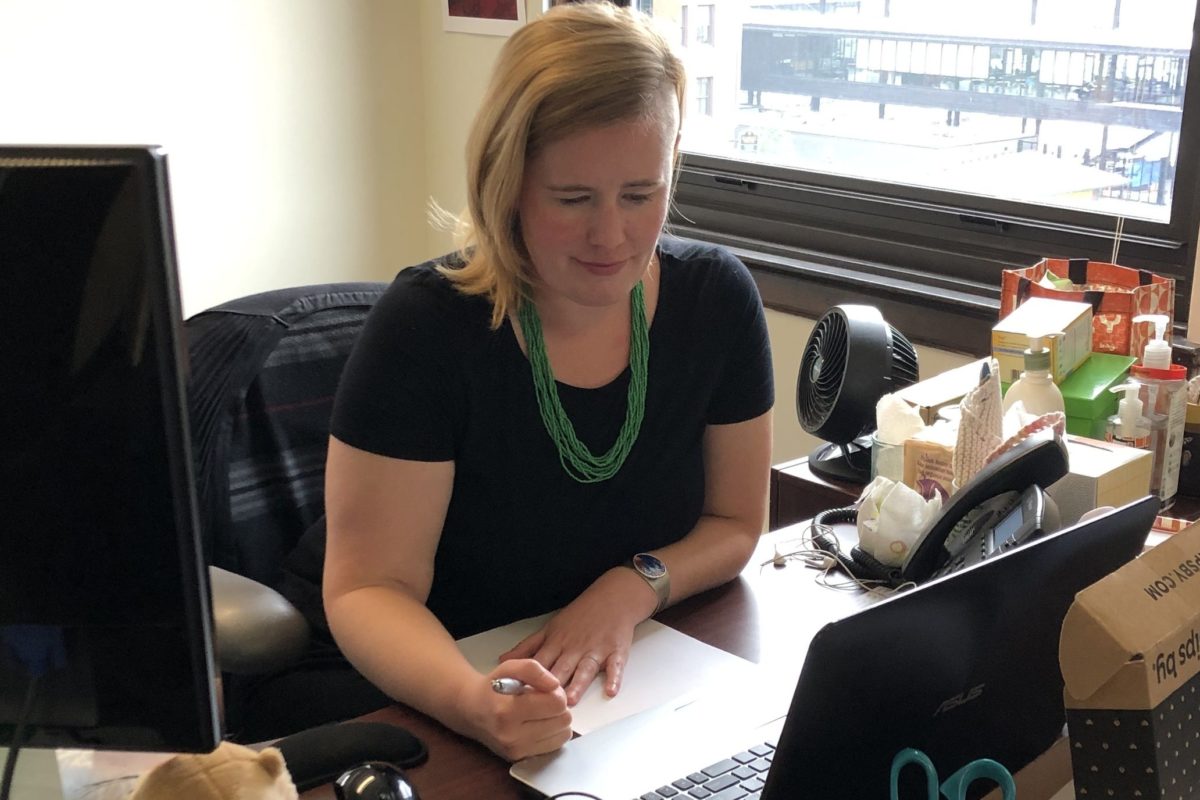 With the fall 2019 grant cycle quickly approaching, it will soon be a busy time for all involved with Mary's Pence grants. Seeking insight into our process, applicants often ask how grantees are selected. Here's a glimpse into our process, a unique one among grantmaking organizations.
The Process Begins!
Mary's Pence welcomes grant applications at any time and we select grantees in the spring and fall each year. After the due date (February 1 and August 1), all grant applications are initially reviewed by the grants manager. We check that the Mary's Pence grants criteria are met and that the applicant organization is in good standing. Once we have our pool of applicants confirmed, the work of the Grants Committee begins.
The Grants Committee
Mary's Pence has always used a Grants Committee to select grant recipients. The committee is composed of staff and volunteers—board members and community members. As Mary's Pence grantees are spread out across the U.S., so is the Grants Committee. Committee members are diverse in their experiences and areas of expertise, helping us evaluate and support the wide variety of organizations applying for a Mary's Pence grant. Funds are available for organizations working in any topic area related to social justice: incarceration, economic opportunity, homelessness, care for the earth, human trafficking, immigration, and the list goes on.
Consensus Decision-making
Grantees are chosen using a consensus decision model, which often leads to very detailed and passionate conversations about each applicant. To honor the diverse perspectives of the committee, we schedule time to discuss each applicant so that we can share opinions and seek to understand every participant's opinion and insights.
Funding Start-ups or Established Organizations
Some of our most interesting work is with start-up organizations. (Mary's Pence grants to organizations and groups of any status, non-profits with 501(c)3 designation, fiscally sponsored organizations, and start-ups that do not have a sponsor or official nonprofit status.) We have heard numerous times from grantees how important it was for Mary's Pence to fund a program when it was just starting out and no one else would take the chance on them. With limited dollars to award and only ten grants selected per cycle, we must carefully weigh giving to a start-up that is still developing and learning over a more established organization that has experience and greater certainty of the outcomes it can achieve. Through asking questions and in-depth discussion, the Grants Committee makes the best choices it can.
Final Steps
The Grants Committee meets at least twice per grant cycle. After our first round of discussions, we ask applicants additional questions and check references. We then met again to share our input and make our final selection. The next class of grantees is born! The grants manager notifies all applicants whether or not they were selected within three months of the application due date. In comparison, some grantmaking organizations take six months or more to process applications or may never inform applicants that they were not selected. The new grantees are given their funds as soon as their contracts are received and then they are able to begin their important community changing work. To learn about some of their social justice work, read about Mary's Pence grantees here.