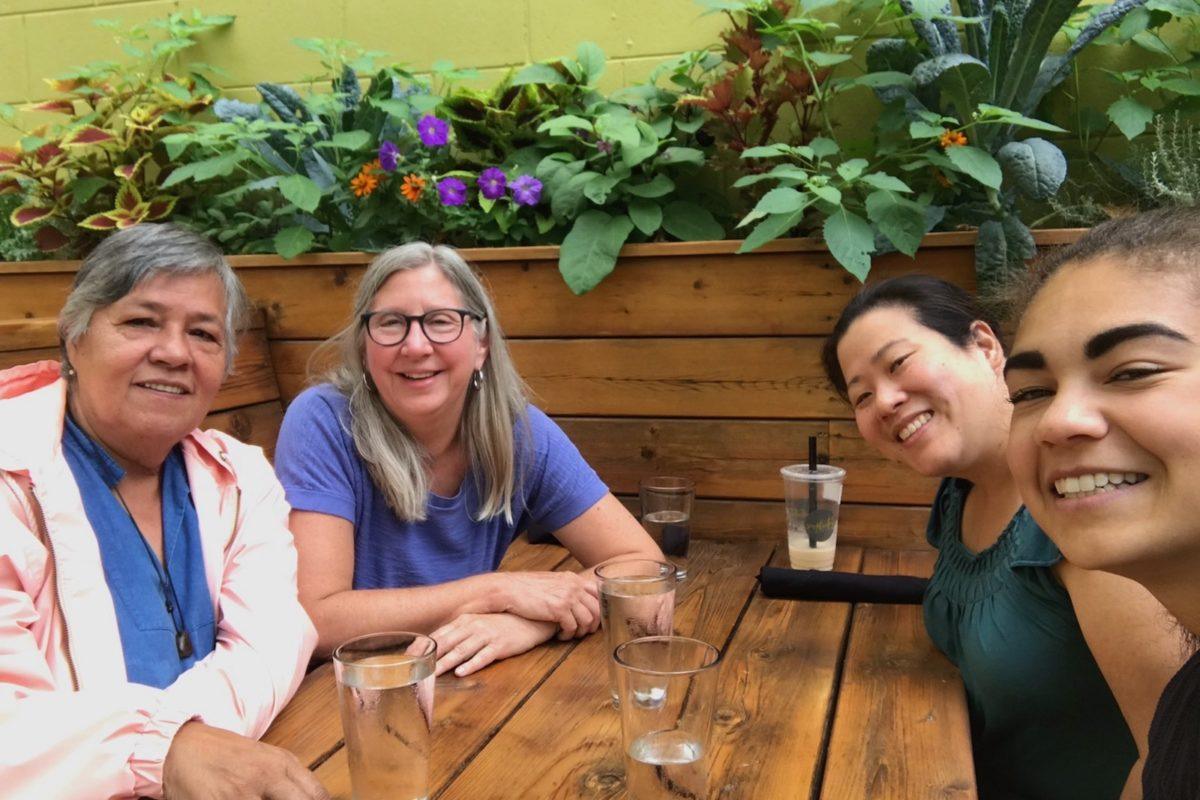 Before I explain the purpose of my visit to the U.S. this summer, let me give you the bigger picture of what's happening in Latin America these days with regard to COVID-19.
Despite accounting  for just 8% of the world population, Latin America has recorded more than 30% of confirmed COVID-19 deaths. And apart from the incredible death toll, the region's economy has been severely affected: it shrank by 6.3% in 2020 because of the pandemic and 33% of people in Latin American are living in extreme poverty ($1.90  per day or less according to the World Bank definition).
I share this information because it's all part of the bigger reason I came to the U.S.–to communicate and share the perspective of Latin American women in ESPERA groups.  
At the beginning of 2020, ESPERA women's projects had been growing and developing. It was exciting to see and be a part of it all!  Our steering committee, formed as a result of the 2019 program evaluation, was working on ESPERA's strategic plan–we were anticipating compelling program changes. And then the pandemic hit.  
Lockdowns meant ESPERA women couldn't travel to work in their fields, they didn't have resources to cultivate their crops and care for their animals, and they didn't have supplies to make or sell their products–let alone a stable customer base to market products.  There was no work, no resources, and very few markets. The women were more afraid of dying from hunger than succumbing to the pandemic.
In those chaotic months, however, the friendships and collaborations that grew among the ESPERA women were astounding! In deep solidarity with our sisters across the border, Mary's Pence responded with innovative ways to support the women and partner organizations. 
During the past 15 months, ESPERA has hosted countless Zoom meetings for the women of Mexico, Nicaragua, Honduras, El Salvador, and Guatemala. The meetings have brought women together to share similar experiences.  Deep friendships and collaborations of women were formed by compassionate attentiveness to pandemic survival. ESPERA women learned they could sustain each other in these critical times. 
The regional ESPERA team also identified 2 social psychologists in El Salvador: Abigail, a Salvadoran, and Margarita, a Mexican, who counseled and coached women across borders via online audio messaging services.  
The responses from the 2019 evaluation of ESPERA's work, a collection of online activities, and on-site visits and work with ESPERA partners, helped formulate the ideas and input necessary to develop ESPERA's 2021-2023 strategic plan–which is what I am most proud to have accomplished during my visit to U.S. this summer.
As a result of the pandemic, we have learned important lessons that have guided our future programming. For example, one thing that became painfully apparent during this time is the scarcity of seeds for seasonal planting. Thus, food security has been identified as an important strategy for accompanying ESPERA women, along with the focus on economic initiatives, mental wellness, and organizational development support for our community partners. We've been able to take the feedback from participants, the  lessons learned from the pandemic, and the heart of the ESPERA program–combined with the mission of Mary's Pence–to bring forth a plan that responds to the needs and realities of women in Mexico and Central America.
Being in the U.S. now and working with Mary's Pence Minnesota-based staff on the strategic plan, and meeting with people who have been part of ESPERA's evolving work, has allowed me to reflect on and deeply value the evolving story of women of the Americas– our struggles, our communal listening, and our active courage in creating a shared resilience. I am so grateful!
This piece was written by Gilda Larios, ESPERA Team Leader based in Mexico City, Mexico.