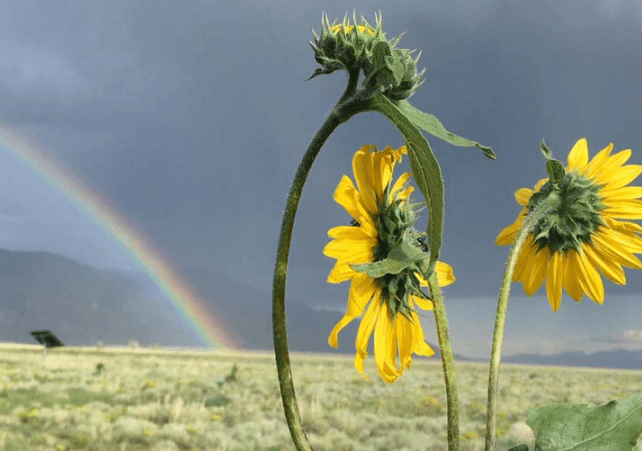 The United States is a religious country. With a population of 330 million people, 185.54 million identify as religious. The major religions practiced in the US are:
• Christianity – 173 million
• Judaism – 7.5 million
• Islam – 3.54 million
• Hinduism – 1.5 million
Each of these groups accept the precept to love one's neighbor. Each groups expresses this "Golden Rule" in a slightly different way.
In Judaism, the Torah commands, "Love your neighbor as yourself – I am God." (Leviticus 19:18)
The Hindu writings instruct, "This is the sum of duty; do naught onto others what you would not have them do unto you." (Mahabharata 5,1517)
Muslims learn from the Qur'an, "Serve Allah, and join not any partners with Him; and do good- to parents, kinsfolk, orphans, those in need, neighbors who are near, neighbors who are strangers, the companion by your side, the wayfarer (ye meet)…(Qur'an 4:36).
Christian scripture speaks often about love of neighbor. "You shall love the Lord your God with all your heart, with all your soul, with all your mind, and with all your strength. The second is this: 'You shall love your neighbor as yourself. There is no other commandment greater than these." (Mark 12, 30-31)
"Love your neighbor" is almost universally ascribed to. The phrase is often quoted. Many would consider it an American value. Yet there are daily examples of angry and violent acts perpetrated on others, on neighbors. Perhaps the word "neighbor" is being too narrowly defined. Perhaps those who are in need of our love should be more specifically named.
• Love your neighbor – the person with a skin color that is different from yours.
• Love your neighbor – the person whose political beliefs you do not agree with.
• Love your neighbor – the homeless person sleeping on the sidewalk.
• Love your neighbor – the person with a gender identity you might not understand.
• Love your neighbor – the immigrant whose only crime is wanting a better life for their family.
• Love your neighbor – the thousands around the world suffering from the effects of war and famine.
Broaden your horizons, see all others as neighbors. Love your neighbor, desire what is best for them and will allow them to flourish.
This reflection was written by Kaye Cassidy, who volunteers with Mary's Pence through the Ignatian Volunteer Corps.
Did this reflection resonate with you?
Consider making a donation to Mary's Pence so we can keep working for social justice.