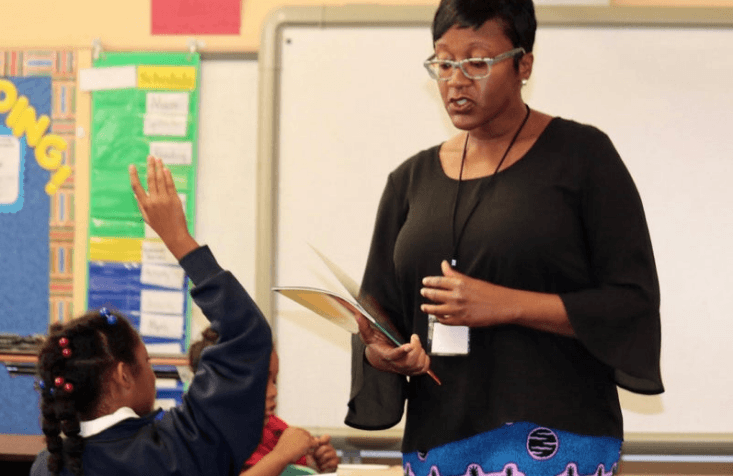 Dr. Artika Tyner believes it's our communal responsibility to "make justice come alive." As the founder and executive director of Planting People Growing Justice (PPGJ), a Mary's Pence grantee based in St. Paul, Minnesota, Artika is part of the work to make justice come alive by inspiring and equipping the next generation of justice leaders.
PPGJ focuses on the future of social change and community-building by igniting the ability of people to lead from within themselves. Using the metaphor of planting seeds and yielding a harvest, the organization's website describes the process of "planting people" as a long-term investment in helping people develop their innate skills and ability to lead as a way to contribute to social change.
"This seed represents resistance against marginalization and oppression in order to future the cause of social justice," the website explains. "The seed also represents a partnership between social change agents and their global communities. Together, they are able to build a shared vision of a just society and engage in community-building."
PPGJ accomplishes their work through a variety of ways that engage and foment community. This includes training programs and community outreach to help women understand their skills, as well as recognize and appreciate their ability to use their unique gifts to contribute to the greater community.
Artika recalls one woman who, after participating in a PPGJ training program shared that she didn't know she could use her voice to make a difference. "Specifically related to women leading change, I see that women haven't used the word 'leader' to describe themselves. And that stood out to me," Artika said. The woman in Artika's example was a homemaker and said she didn't have the opportunity to be a leader, as she dedicated all her time to being in the home. "But as a mother, she is a leader," Artika pointed out. "She is training and inspiring her daughters to make a difference."
Part of PPGJ's work also includes the promotion of literacy and cultural awareness. Beyond the training programs, PPGJ helps young people and children find their voice by building connections about literacy and learning. In 2007, PPGJ published the book "Justice Makes a Difference: The Story of Miss Freedom Fighter, Esquire. An accompanying curriculum focuses on empowering children to recognize themselves in the stories of others and their ability to dream big and lead.
PPGJ works with people to help them go beyond just seeing problems, but identifying and working for solutions. "I believe the call to justice is to come together with a shared vision, common destiny and shared humanity, and together we can make a difference." PPGJ does that by teaching children, parents, educators, community members and policy makers how to make justice come alive.
"Our work comes from love and passion," Artika said. "I'm grateful to Mary's Pence for being able to recognize that in small organizations and give us a chance to let us do what we do best. Small seeds reap the harvest of justice and freedom."