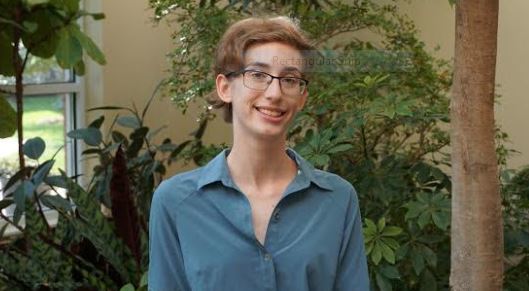 I could've chosen not to work with Mary's Pence. As a St Joseph Worker, I had a few options as to where I wanted the program to place me for my year of service. As we can see, I'm here now, so it's obvious what decision I made. But why did I make this decision in particular? My undergraduate education in Spanish and Latin American Area Studies is a factor, as are my passions for social justice and feminism. What I think really attracted me to this place, though, are the ways in which this organization lives out its values of dignity, justice and solidarity.
I was immediately impressed by the number and variety of partner organizations that Mary's Pence works with. This past year's grantees have been focused on a diverse set of issues, from advocacy for prisoners to access to arts education to assisting immigrants. They are located all across the country, in both urban and rural settings. I think that this diversity shows that Mary's Pence is concerned with recognizing many forms of human dignity, which I very much appreciate. There's certainly a few common threads, racial justice and healing from violence for example, that are consistently present. Dignity as I understand it is holistic and complex; systems of oppression and marginalization overlap. There are many facets to be addressed, and I think Mary's Pence truly tries to address as many as possible.
Mary's Pence also impressed me with its long-term, sustainable understanding of creating change. It can be difficult for me to take a long-term view when it comes to social justice. People are going hungry now, facing white supremacist and sexist violence now, need health care now—it sort of seems like maybe we might want to fix things now as well. Problem is, that's not a sustainable way of thinking. Due to the size and scope of the injustices we face, we need to train and prepare ourselves and each other. Therefore, I'm glad to see that Mary's Pence provides exactly that for our partner organizations.
That point leads into another impressive feature of Mary's Pence, which is its dedication to walking with rather than talking over partner organizations. Solidarity is a very simple idea, but can be difficult to put into practice because our society is structured specifically to prevent it from happening. In my understanding, solidarity is based on listening to one another. However, circumstances such as our educations and environments encourage us to ignore others, especially the marginalized. That's what makes practices like the evaluation that the ESPERA program recently did so vital. Mary's Pence is devoted to getting as much feedback as possible—and to acting on it.
I'm excited to work alongside women in an international context, to learn about the many projects and initiatives that are being put into motion, and to grow my practical skills in nonprofit work.