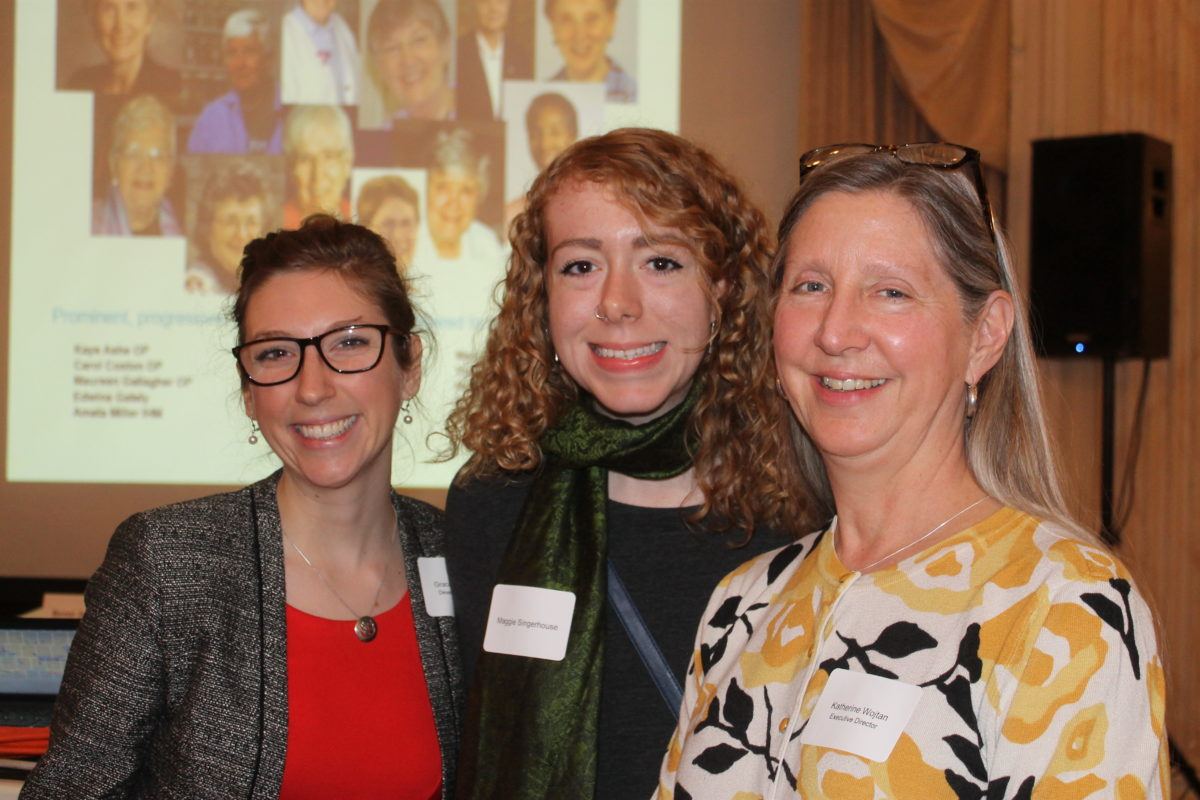 Good morning Mary's Pence supporters, readers, and grantees!
My name is Maggie Singerhouse, and I have recently started my position as the Development and Communications Intern at Mary's Pence. My work this summer is supported by the Career Ready Internship Program through the Center for Community Work and Learning (CWL) at St. Catherine University (St. Kate's). This program allows junior and senior students to have internships at non-profit organizations, such as Mary's Pence.
Over this summer, I will be working with a variety social media platforms, learning about grant writing and editing, and writing articles about Mary's Pence grantees. When I was initially applying for internships, Mary's Pence message of women empowerment truly resonated with me, as I hope to teach at a women's university one day. Furthermore, I was inspired by the inclusion of the principles of Catholic Social Teaching in our work to advocate for women in Northern and Central America. These principles have been enforced throughout my college education and are considered the core of the St. Kate's social justice initiative. While I have always found that many of these principles intertwine, one has stood out to me as the most paramount: the principle of solidarity.
Solidarity promotes the recognition of ourselves and others as significant individuals who are part of the human family. This principle disapproves of violence against others and instead stands for peace and the common good. It is a principle that I actively attempt to engage in my daily life. In my first few days as an intern at Mary's Pence, I've witnessed the importance of this principle in our work. Whether we are publicly establishing solidarity with women across the Americas through social media outreach, working to help women advocate for themselves or encouraging each other to address social justice issues effectively, solidarity is a consistent theme.
In the autumn, I will be returning to school for my final year at St. Kate's where I hold several roles: Editor-in-Chief of The Wheel newspaper, Senior Representative for the St. Kate's Senate, neuroscience/biology research assistant, and Student Coordinator for the Assistantship Mentoring Program through CWL. In my free time I enjoy cooking, reading, going for runs, and exploring the Twin Cities. I will be graduating in May 2017 with a baccalaureate in neuroscience. After I graduate, I hope to attend graduate school and eventually receive a Ph.D. in neuroscience. My long-term goals are to perform neuroscience research on Alzheimer's disease and cognition, publish articles in scientific journals, and teach neuroscience or biology courses at a women's university.
I'm really looking forward to working with such an inspiring group of hard-working women this summer. This journey will allow me to learn more about writing and communications, social justice, and women's advocacy/empowerment in ways that will be applicable to my future, while also making an important difference in the lives of women.