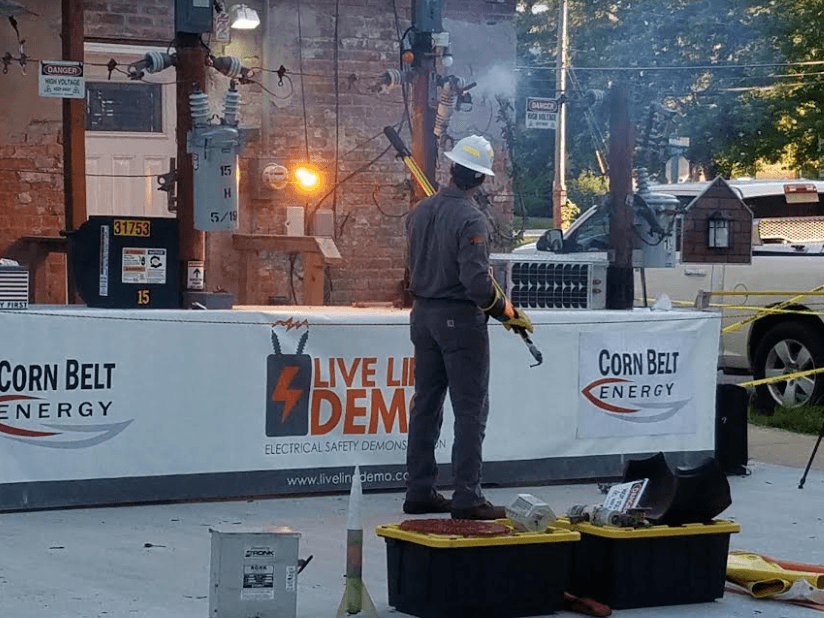 Mary's Pence has always been an advocate for women's full equality and participation in all aspects of society. One nonprofit that shares Mary's Pence's commitment to equity is Dreams are Possible — a current Mary's Pence grantee.
Dreams are Possible equips women and those who identify as women with the skills and knowledge needed to obtain better jobs, improve their family income, and achieve career dreams. Located in Bloomington, Illinois, the organization serves the local community of women who are looking to pursue employment in trade work.
Dreams are Possible offers a range of 14-week courses to prepare women for economically sustainable employment opportunities in trade related fields. In addition to classes such as welding and forklift driving, students can also take basic math and computer classes with the option to obtain a GED.
"I come from a union family. My parents never said, 'You're a girl so you can't do that,'" says Mary Campbell, co-director of Dreams are Possible. "But that's not true for most people; they aren't told that story. The women don't know what opportunities are out there, they might not have grown up around that. Awareness is a big part of it."
The training programs are designed to make attendance at weekly classes as convenient as possible for their participants, many of whom are working mothers. Funding is available for women who need childcare during the class sessions, and Dreams Are Possible also partners with local food banks to provide groceries on site for participants. The courses are free, and also available on an "earn as you learn" basis, in which students are paid for their time.
By preparing women for employment in trade fields, Dreams are Possible empowers women in the community to improve their quality of life. Not only are women just as capable as men, Mary says that many trade jobs actively want to hire women for positions or apprenticeships. "You don't have to be especially physically strong, just skilled and able to visualize the product you are trying to produce. Women can do all those jobs."
Dreams are Possible is using their first Mary's Pence grant to fund a class for operating forklifts, as well as an OSHA training certification and a financial literacy program. They hope to continue expanding their programs and helping women become advocates for dignity in the workplace. "We try to get them to dream," Mary says. "We started dreaming and we wanted the women to believe their dreams could come true as well."