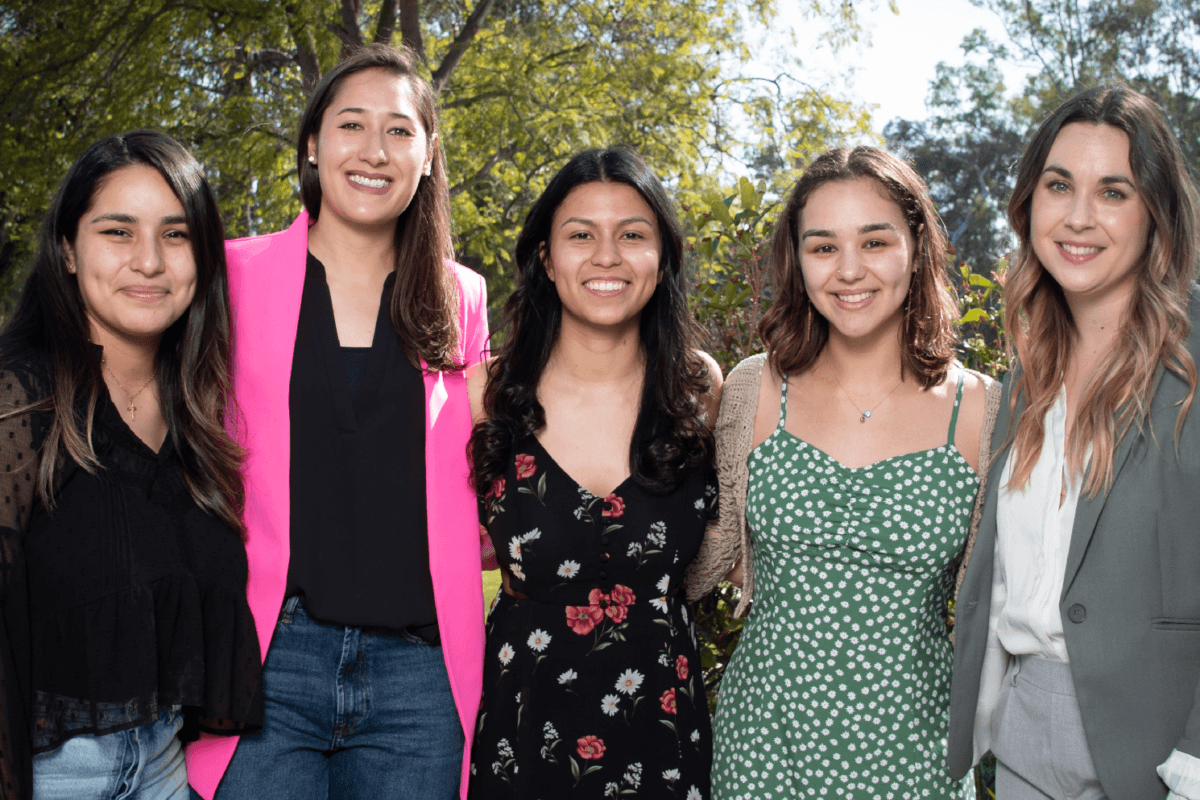 Ready to Launch is a California based organization working to grow and diversify the staff pipeline in politics and public service by helping more self-identifying women learn, grow, and launch their careers – and ensuring women from historically marginalized communities have access to these sectors. In the height of the pandemic, founders Erica and Charlotte reflected on their own challenges entering and working in the political sphere, and the changes they wanted to make to break these barriers for others. 
"We kept coming back to the idea of women helping women." says Erica. "What stuck with us was how hard we found it getting our foot in the door. A lot of jobs are unpaid, which creates a barrier for a lot of people. It can be hard to break into the field if you don't know someone, and there's not a lot of active information about this career path. There's a lot less investment in the staff pipeline if you want to go work in government."
Ready to Launch's annual fellowship program provides training and education for women from marginalized communities (who would otherwise be overlooked in this field) interested in starting a career in politics and government. Fellowship members are placed into a small cohort to foster a safe space for dialogue about the barriers they face, and to grow and learn together. This semester-long program includes 40+ hours of education, including completing training modules, hearing from working professional women as guest speakers, mock interviews, and networking practice. The program also provides a stipend so that members are able to take on (often unpaid) internships and gain working experience in their local government, and pairs each member with a mentor who has shared background and professional experience. 
Applicants are women who have a strong passion for creating change in government, but who may not have been given the chance to further explore that passion. 
"Our program is built to say 'Where is the untapped potential?" and give that first opportunity to someone who has been overlooked." says Erica. 
By showing fellowship members what a career path in government might look like, helping secure that first internship and making connections, and providing support even after the program ends, Ready to Launch is committed to equipping women with the tools needed to succeed in all stages of their careers. Wendy, a past fellowship member, shares how her experience with Ready to Launch has helped her professional journey. 
"My experience and knowledge before this cohort was very limited. I'd only done one internship in the Los Angeles City Controller's office. I didn't know how the world of government and politics differed from each other and I didn't know how I fit into that world…I feel like my main challenge looking back was the fact that I didn't know anyone in my field who was willing to take the time to guide me, to show me how to navigate the world of government and politics."
Through participating in Ready to Launch's 2021 fall cohort, Wendy was able to make connections in politics and government and gain the skills needed to succeed in these fields. "This cohort changed my life because after going through this mentorship I was able to carve out a clear path to where I want to take my government and politics career, now having a whole network of people to help me do it."
"After completing the internship that I got through Ready to Launch, I felt confident enough with all I learned to apply to an internship on Capitol Hill in Washington DC. I got the internship and with the connections I made through that experience I was able to land a permanent position on the Hill. I have truly felt the most supported in this past year and I am really grateful to Ready to Launch for all of the support."
As they continue to grow, Ready to Launch is working to keep building their fellowship programs, as well as expand their reach to a larger array of students and young women. True democracies are meant to represent the communities they serve, but this is not always the case. In the field of government and politics, there have historically been many barriers to entry including inaccessible knowledge on navigating the system, inequitable hiring practices, and an emphasis on unpaid labor. In order to create more equitable communities, the systems with which we govern them must become more inclusive. 
To learn more about Ready to Launch, visit: https://www.letslaunch.org/