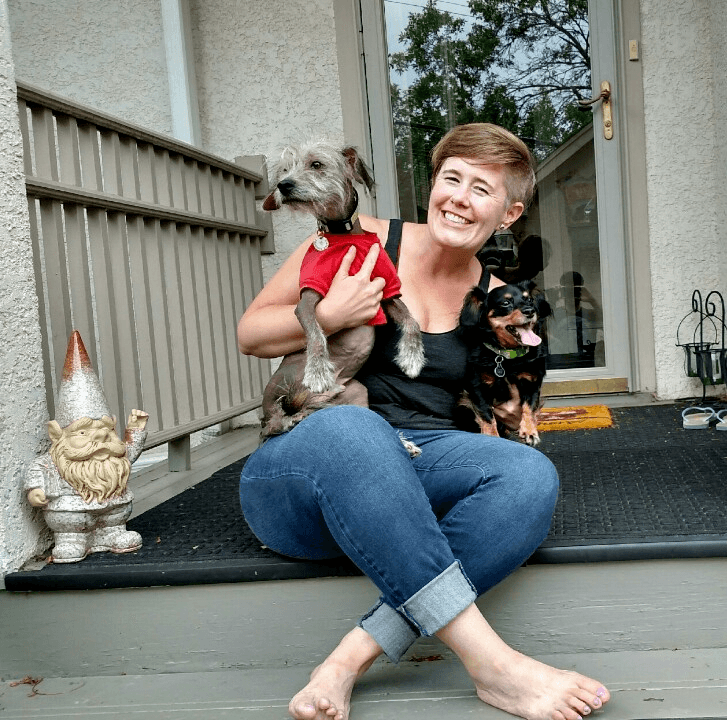 Hello Mary's Pence supporters and grantees! I'm Robyn Browning, the new Grants Manager. As the Grants Manager, I will be coordinating and supporting all of our wonderful grantees in the U.S. and Canada. This is a new and exciting role at Mary's Pence, and I look forward to helping our grantees achieve their goals as they work to create social change.
I was drawn to Mary's Pence because of the intense focus on supporting women and creating sustainable social change by funding grassroots organizations that are on the ground, in the community, leading the work. Mary's Pence builds collaborative, equitable partnerships with their grantees that are based on trust and mutual respect. We see our grantees as the experts in the room, as they know what works best their communities. The unique approach to funding, including funding start-up organizations, aligns with my need to participate in innovation and creative problem solving.
My background includes work in public health and social services. I have a Master of Public Health with a concentration in Community Health Education. My interest in social justice work began when I served in AmeriCorps after completing college at Tulane University in New Orleans. My AmeriCorps experience involved working on a land title project in the colonias (unincorporated settlements) of Rio Grande City, Texas. The lack of access to basic needs and the disenfranchisement of the residents were jarring and eye-opening. This is where I grew my passion for working on social justice issues. After the end of my term if service, I spent time working for a housing partnership in Boston, followed by my move to Minnesota where I worked in social services while attending graduate school. Prior to my role as Grants Manager, I worked in the fields of mental health, disabilities, and sexual violence.
When I'm not at work, I volunteer by serving on the board of myHealth for Teens and Young Adults in Hopkins, MN. My other free time is typically spent with my partner and our two demanding rescue dogs. We enjoy biking, hiking, cooking, and exploring new places.
I look forward to working with the many supporters of Mary's Pence. I am in awe by your dedication and passion for our work. As I learn about and get to meet our many grantees, I am impressed and inspired by what small organizations are taking on and accomplishing. I am moved by the Mary's Pence community and I am excited to be in a role where I am able to support so many amazing organizations.
Learn more about the Mary's Pence Grants program or our Staff and Board.