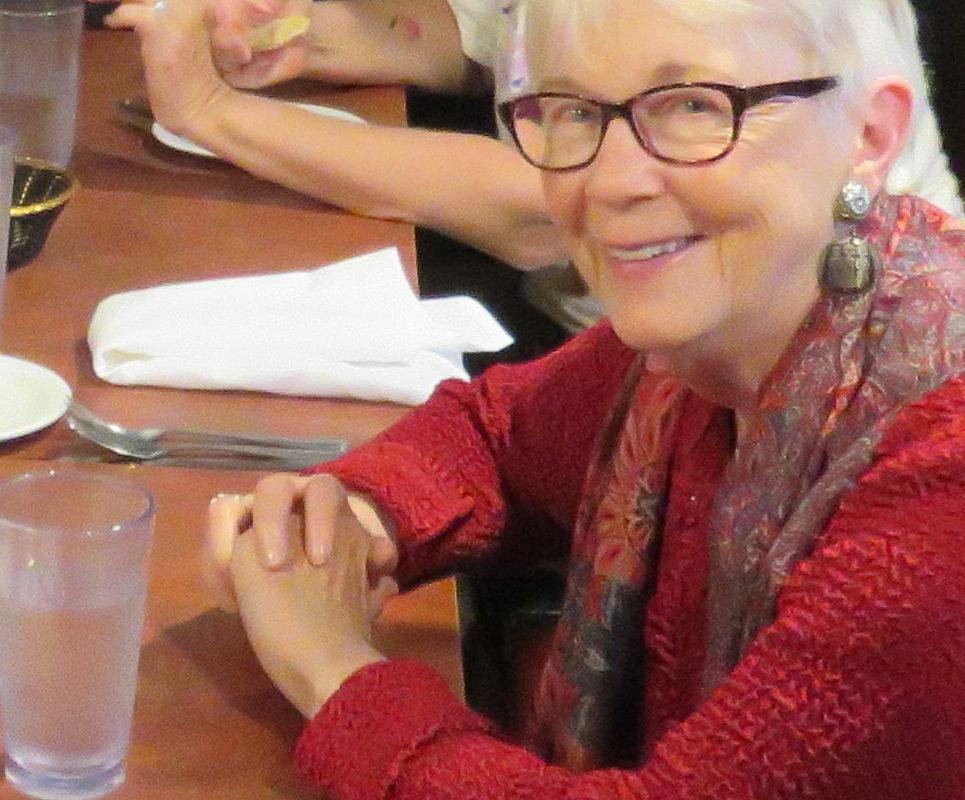 Genevieve O'Hara supported Mary's Pence from the beginning. "It was a great idea then," she said "and just gathers momentum."
One of the reasons we are able to gather momentum is because of our Legacy Circle members who have committed to leaving a gift to Mary's Pence upon their passing. Genevieve, an enthusiastic supporter of Mary's Pence for all of our 30 years, passed away in April. Her legacy will live on in the women whose lives will be improved because of the bequest she made. We cannot express our gratitude deeply enough.
Genevieve was an amazing woman. All her life she helped others, first as a member of the community of the Adorers of the Blood of Christ of Ruma, IL where she was educated and then served as a teacher, and then as a social worker in the St. Louis school system for 30 years, serving above and beyond many segments of underserved students. Genevieve was deeply spiritual and loved to travel the globe. Her passions were peace and justice issues, gender and human rights issues, ecology and philanthropy.
Throughout her years of support for Mary's Pence, Genevieve regularly wrote to us and attended events when she could. She loved our yearly summer reading list and often let us know which of the books she had read and that she would be sharing it with her friends. She also especially enjoyed the Call to Action conferences where we held receptions for supporters and friends.
In 2012 she attended Mary's Pence's 25th anniversary celebration in Chicago. Afterwards she wrote to say, "The event in Chicago was a peak experience for all of us. I loved being with you, the staff, and all the wonderful religious women. You all are the salt of the earth. Thank you!"
In 2015 Genevieve was hospitalized with an illness. This experience caused her to reflect on the legacy she wanted to leave. When she woke up in the hospital she thought about where she wanted her resources to gone when she was gone, and decided to put Mary's Pence in her will. "Your work is so important," she told us, "I am privileged to have a small part in supporting it."
"Putting Mary's Pence first on the list in my last will and testament was just the greatest thing I ever did in my life!" – Genevieve O'Hara
Genevieve's passion for supporting women was evident not just in her monetary contributions to Mary's Pence but also in how she regularly shared our work with her friends and loved ones. Her contribution to women in the Americas is significant and lasting.
Genevieve was a true salt of the earth woman. We were blessed by her participation in the Mary's Pence community. And as our work with our grantees and ESPERA women expands and deepens we all continue to feel her blessing.
This is a prayer that "Genny" O'Hara Brueggamann and her sister Mary O'Hara Wyman loved and shared over the years.
Watch the Video of Genevieve sharing why she decided to become a member of the Mary's Pence Legacy Circle.
Learn more about Legacy Gifts.