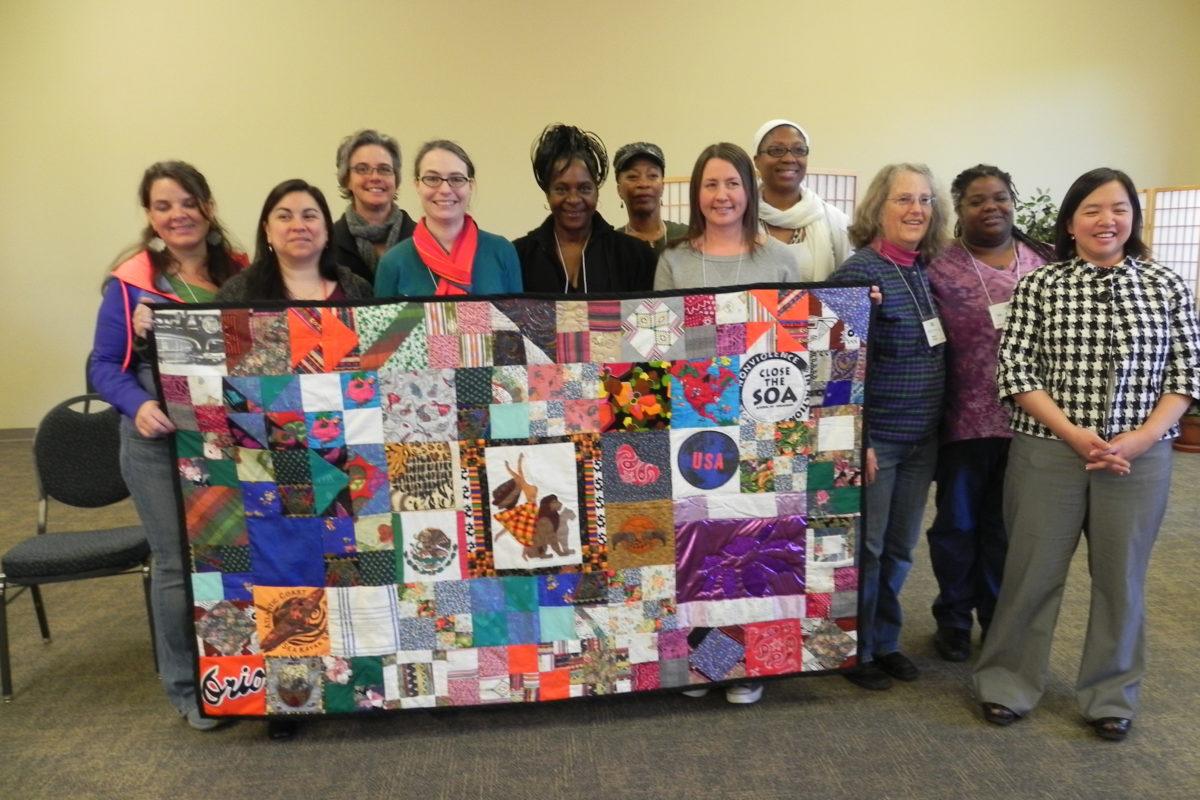 Shelley Coppock is a Mary's Pence board member who lives in Oakland, California. She recently met with Mary Lim-Lampe, Genesis Lead Organizer. Genesis is a two time Mary's Pence Grant recipient that develops community leaders who collaborate to solve community problems.
Genesis is an interfaith coalition of congregations and other institutions located in California's Alameda County, Oakland East Bay area. Created in 2007, the values-based organization unites a broad base of people to work on issues of social justice and racial/economic equity. Affiliated with the international Gamaliel Foundation and following in the Saul Alinsky school of issue-oriented community organizing, the group emphasizes training and leadership development in low-income communities to help create the "Beloved Community." Its active participants include youth interns, and "leaders" (not just volunteers) from its various constituent organizations. They encourage members to reflect on what is keeping them from taking leadership. As an organization, Genesis always thinks about and inserts an understanding of institutional racism into its work and consciously "talks to the middle" instead of speaking only to groups and individuals who already agree with them.
Genesis received its first Mary's Pence grant in 2013, enabling a group of young women to participate in Gamaliel's national community organizing training program for women, called Ntosake, an African word that means "she who walks with the lions and carries her own things." The orientation of the training by Gamaliel and Genesis is agitational: to help politicize young women through seeing and experiencing themselves as powerful people.
The young women also participated in Genesis' two-year issue campaign to obtain free youth bus passes in Alameda County, speaking out at large public meetings and to the media. Octavia Moore, a Genesis youth intern from Oakland's First Congregational Church, told her story of the challenges and costs of relying on the public bus to go to school and back home to a local environmental group. Afterwards, one of the leaders of the group told her that, as a result of Octavia's personal sharing, she had changed her mind and decided to support the group endorsing the measure. In 2014, Alameda County voters passed a measure allocating $15 million towards a county Youth Bus Pass Program.
Genesis received its second Mary's Pence grant in February of this year to support further leadership training for young women as well as Genesis' Freedom Riders program that seeks to influence the implementation of the Youth Bus Pass Program. According to Genesis' full-time lead organizer, Mary Lim-Lampe, in many ways, this is an even harder fight than getting the measure passed by voters because it involves going to seemingly-endless and boring task force meetings that are held at times when it is difficult for youth to attend. In early September, Octavia Moore and other Genesis youth activists led a direct action on the office of the County's Deputy Director to obtain a commitment to implement the free youth bus passes that young people need.
At the same time that Genesis is working on implementing and monitoring the youth bus pass program, the group is in the process of selecting a new issue around which to organize. Part of its organizing strategy is that to build power, we need to ask for things. Through an inclusive decisional process, its issues task force does the "issue cut" by discussing a variety of issues that are winnable, concrete, involve a short timeline, have a specific target, and are in the hearts and minds of people. The next step is to do a series of meetings to obtain more information, using what they call the "radical tool" of listening.
Many of the member congregations of Genesis have been very affected by the Black Lives Matter movement and have had challenging discussions about how to respond to it. In addition to the issue of police accountability and community violence, Genesis is considering organizing around issues of the school to prison pipeline, health, and human trafficking. Through this ongoing process Genesis continues to strengthen the voices and confidence of young women community leaders to create healthier communities and plant the seeds of sustainable systemic change.