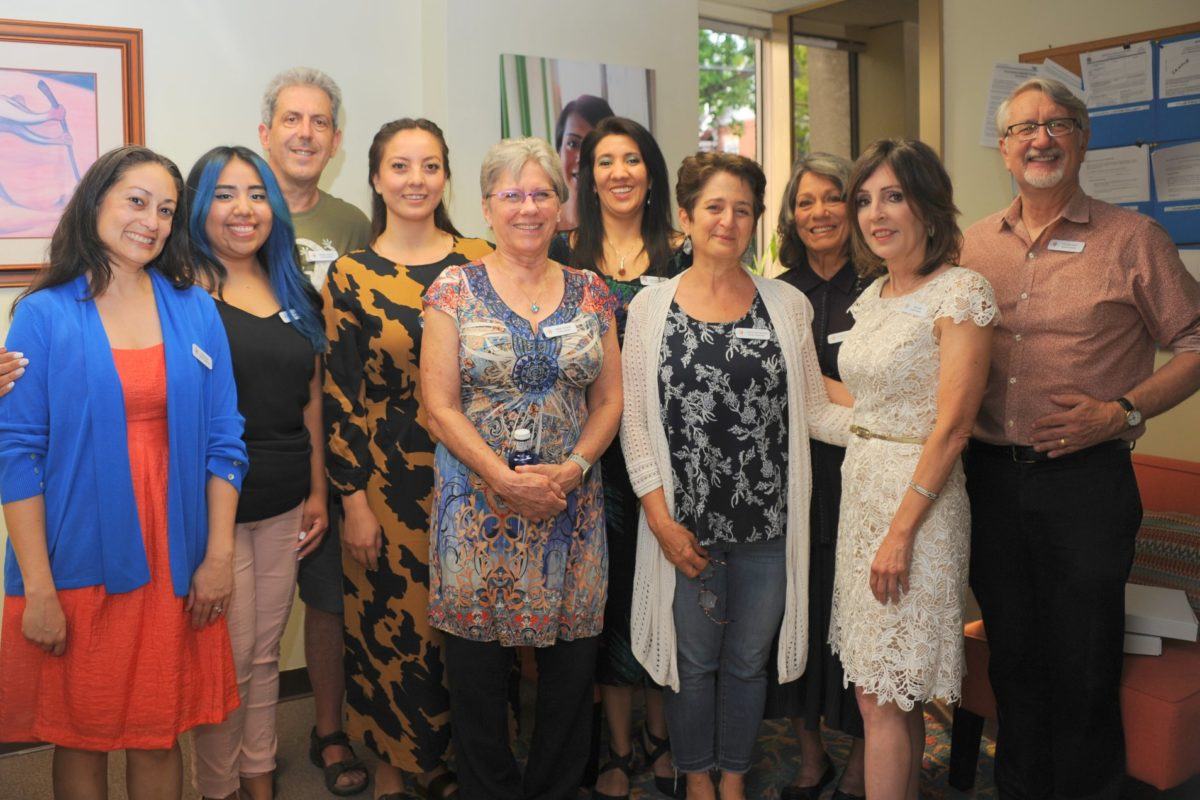 One of the toughest things for a small nonprofit to find funding for is the very essential work of planning, staff development, essentials like computers, and self care. In fact many funders consider this overhead and are reluctant to fund it. Mary's Pence sees it differently. 
We began offering Capacity Building Grants to our grantees in the spring of 2018 for just such needs. Mary's Pence grantees are able to submit a request for funding up to $750 once per grant cycle to support organizational capacity building. These grants can fund non-program related expenses that help make an organization stronger, such as team building activities, leadership and skills development, and succession planning. 
Immigrant Rights Action is a Pennsylvania based grantee that works to provide immediate support to individuals at risk of deportation. They formed as a direct response to an ICE raid in the community in 2017, and have since grown to provide legal support, outreach and trainings, employer education, and legislative advocacy in support of protecting the rights of  recently-arrived asylum-seekers and long-term undocumented residents.

Executive Director Heidi Roux speaks about how Capacity Building Grants have impacted not only the growth of Immigrant Rights Action, but her own journey within the organization as well. 
"If someone were to ask me 'Why are you here today?' for me personally as a staff member, I am here because of that Mary's Pence grant." Having initially joined as a part-time volunteer, Heidi was able to eventually transition to a paid staff member, and now serves as the full-time executive director. 
Planning and preparation are critical to the longevity of an organization. Funds specifically set aside for capacity building allow organizations such as Immigrant Rights Action to shift from being reactive to proactive, anticipating the needs of their communities and planning for them accordingly. Capacity Building Grants helped provide Immigrant Rights Action the space needed to better expand their services, serve more people, ask for more funding, and transition more of their staff from volunteer to paid positions. 
"She [founder and past ED of Immigrant Rights Action] had the foresight to know that we were not going to be a volunteer led organization forever, we wanted to be an immigrant led nonprofit."
"When we received that grant, it created a lot of breathing room." Heidi says. "The time it takes to seek funding is often overlooked, and most of the grants offered are for specific, programmatic funding. Something like what Mary's Pence offered really gives better support – it allows me to schedule something to be able to research resources, to do more grant writing, to develop more programs. We wouldn't have the capacity to do what we do were it not for that funding."
With their next Capacity Building Grant from Mary's Pence, Immigrant Rights Action plans to expand their consultation services by bringing on more language interpreters. "We're the supply, and the demand is increasing," Heidi explains. "This last month alone we've had people call in four different languages. We've had an influx of immigrants coming in seeking services, and we need to be able to provide services on the spot. The community tells us what it needs."
To learn more about Immigrant Rights Action, visit: https://immigrantrightsaction.org/