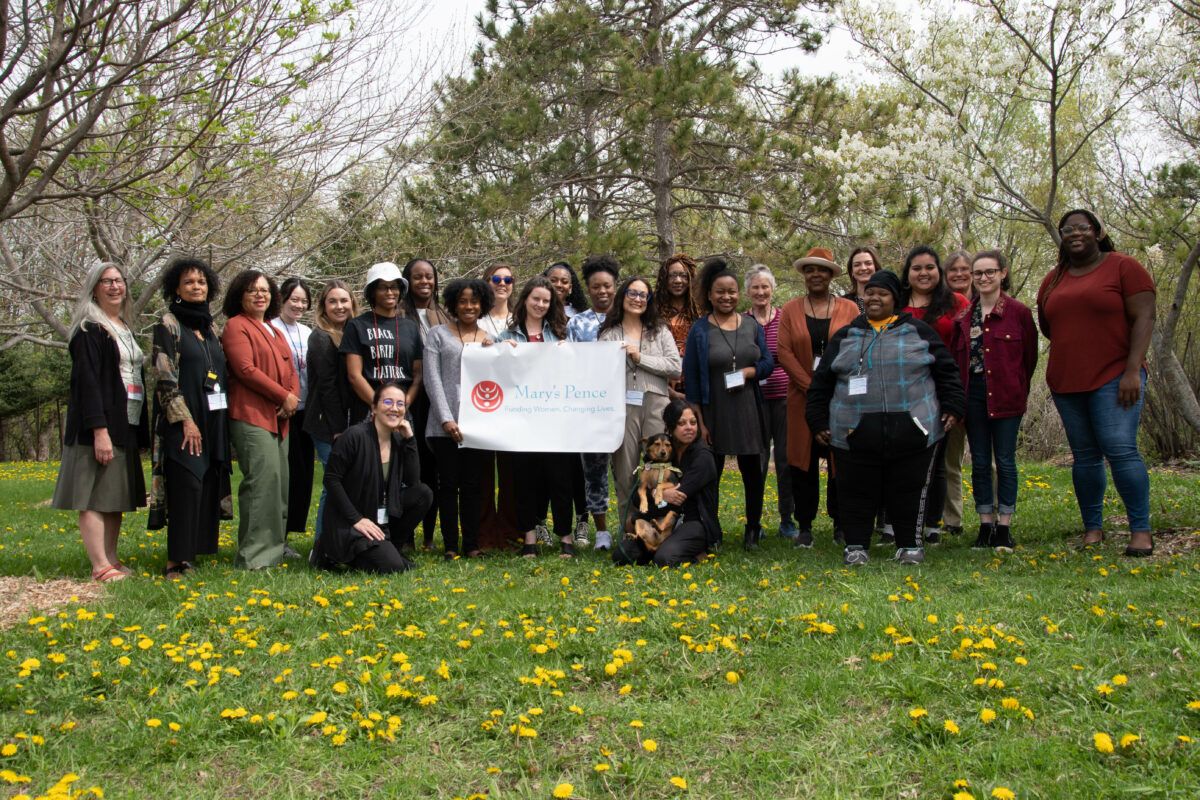 We're proud to share that our annual Grantee Retreat recently took place in Minnesota after a 3-year hiatus due to COVID.
Participating in a 3-day Grantee Retreat is a rare opportunity. At Mary's Pence, we understand that grassroots organizations have diverse needs beyond financial aid, and we are taking action.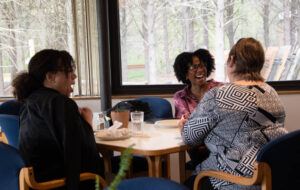 While changemakers possess admirable qualities and skills, running a small nonprofit requires a great diversity of tasks. Workshops at the retreat covered aspects of the job, such as management, communication, grant writing, and navigating burnout as a dedicated social justice advocate.
During their stay, 29 grantees from 14 different organizations across the country participated in workshops and safe spaces of dialogue. These included sessions like 'Who is in the Room' and 'Pitch a Problem,' which cultivated an environment of empathy and collective problem-solving. This remarkable gathering reminded us of the incredible power of women's leadership and the transformative force of collective action.
Thanks to our supporters for making this possible!
Here is what some of our Grantees said about their experiences at the Retreat:
Shoareged Phillpotts, Co-Founder of It Takes a Village Collaborative
This grantee retreat was super valuable because it provided a space for nonprofits of the same caliber to come together, brainstorm, connect, build, and understand that we're not alone. We're not the only ones facing the struggles we feel within our nonprofits daily; other people are experiencing it too, and we know there's power in coming together. I'm super grateful to Mary's Pence for creating space for us to come together and grow and learn collectively. Knowing we're on the right path and not alone is reassuring.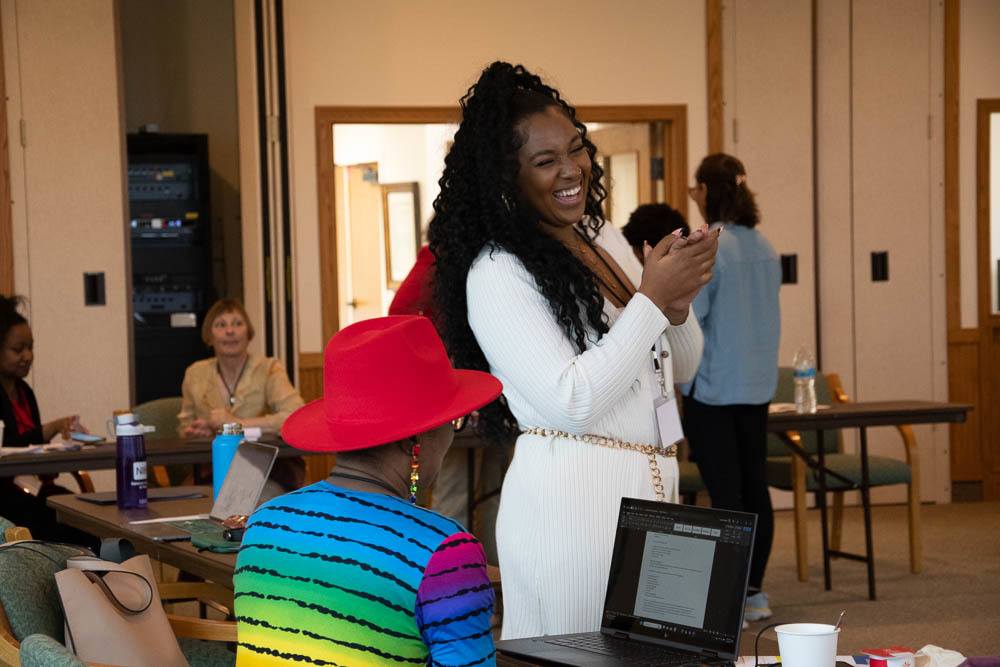 Heidi Roux, Executive Director at Immigrant Rights Action
Coming to this retreat has changed my perspective on the work that we do, the real impact that we have, and the change that we create. There's something about being in a room and being surrounded by others who share similar characteristics and struggles and can uplift and root for each other. I can't wait to see what we all do when we return home with our organizations because we know we are connected and not alone.
Gabriel Arkles, Co-Founder of ARC for Gender Justice
It's been wonderful to connect with the other grantees and learn about the different types of work for gender justice around the country. As people doing this as volunteers who have to have day jobs to make money, it's been helpful to have workshops on things like creating an elevator pitch or writing grant applications. It's nice to have a few days when we can just be together and focus on this work and how to grow it.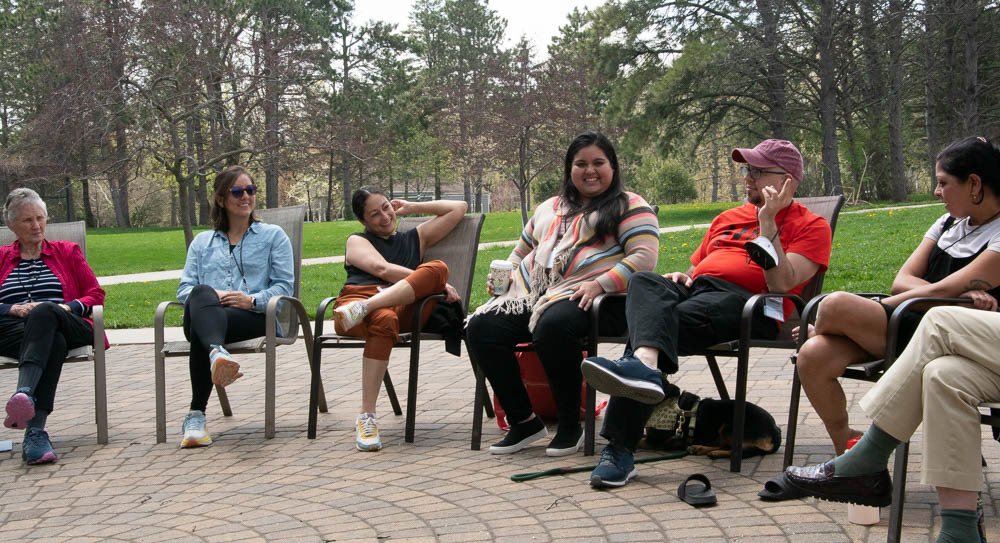 Chinira Lovick, Co-President of Working Group on Girls of Schenectady
Being at a retreat like this was impactful for our organization. We have a board retreat, so we will use the materials and the programming we've learned here. And it's nice to be with like-minded people working for social justice and the community just like us.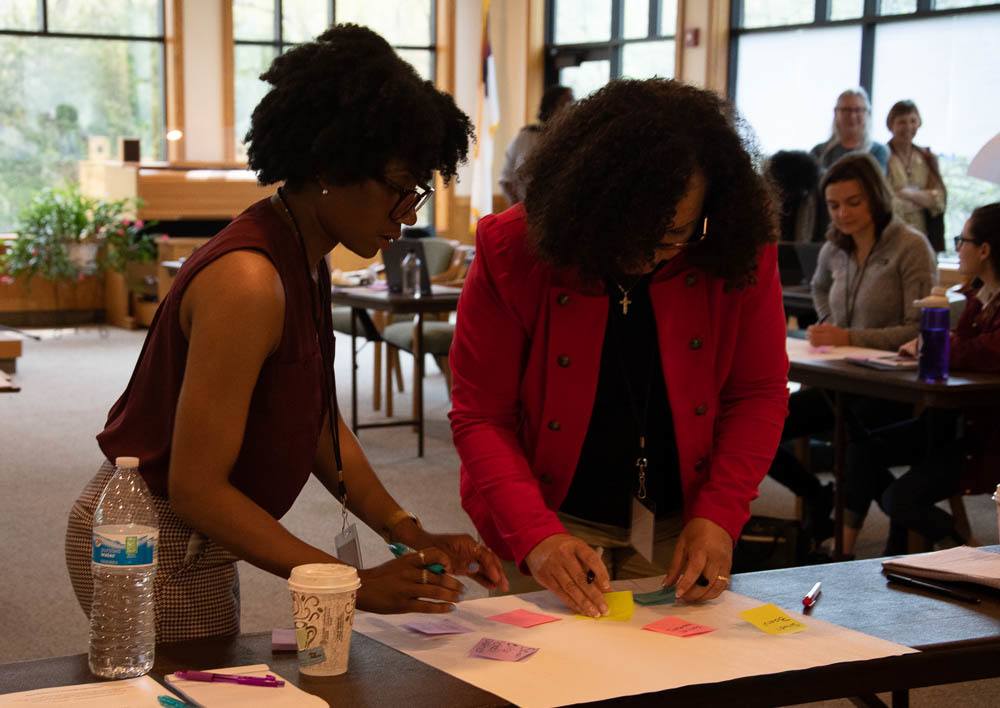 Sydni Turner, Board Chair at It Takes a Village Collaborative
Receiving the opportunity to come to this retreat has been very eye-opening for me. It has been the opportunity to create professional development. I have just stepped into my role as board chair. Being able to take all of the things I'm learning, examine them, and then disseminate them to the board has been very accessible and helpful for me.
Connecting with other women doing the work nationally has also been a significant factor because our goal this year was professional development. Networking and communicating with other organizations we can learn from and collaborate with because we know it truly takes a village.
Thank you for helping our grantees find community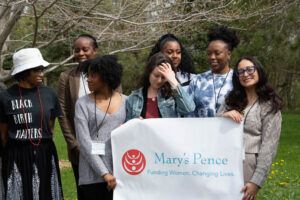 Our grantees were so excited to meet each other that they initiated an online community to stay connected. We are filled with hope as we witness the planting of new seeds for social justice.
We are eager to witness the emergence of new ideas to keep empowering and supporting women. The retreat has ignited a spark, fueling our optimism for the future.
Thanks to your support, Mary's Pence Grants Program can host our annual Grantee Retreat. Please continue to support our mission of women supporting women by donating now.