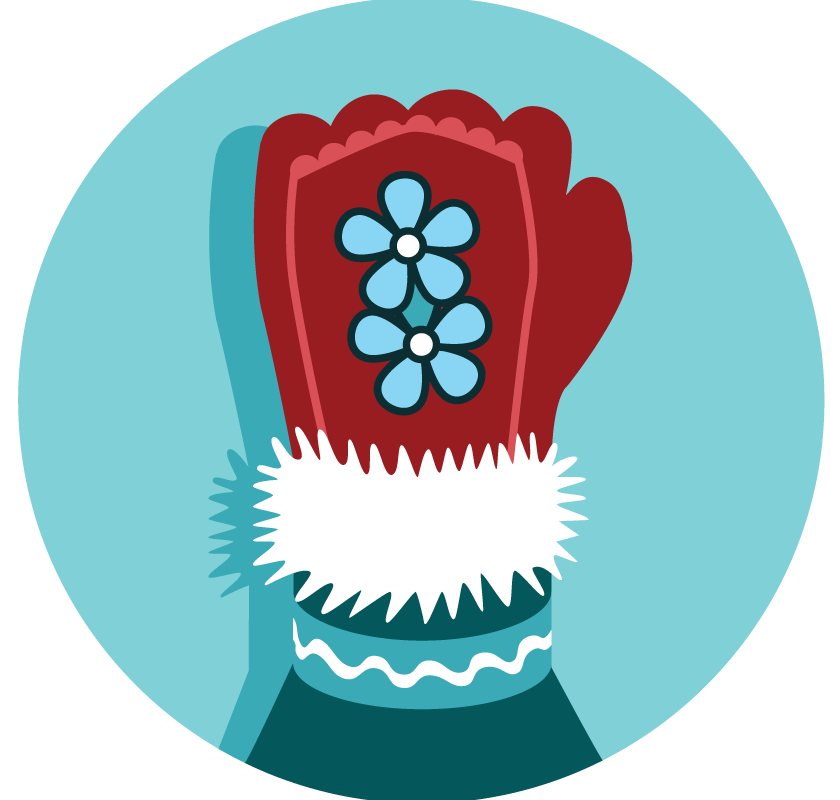 Data is powerful. Sometimes used as a discriminatory tool to exclude, divide and marginalize people, data also has the capacity to unite people. It can be used to promote justice and equity.
Based in Anchorage, Alaska, Data for Indigenous Justice (DIJ) is one of 3 current Mary's Pence grantees working at the intersection of data and justice for women. As an Alaska Native and womxn-led non-profit, DIJ stewards a database for missing and murdered Indigenous womxn (MMIWG2), girls and relatives in Alaska that responds to the prevalent data gaps that have prevented Indigenous people from fully protecting and caring for their community.
Although officially incorporated as a 501(c)3 nonprofit organization in 2020, DIJ's origin story dates back to 2017 when Alaska Native people decided they wanted to focus attention on the issue of missing and murdered Indigenous women and girls. Part of that work included organizing a rally –– at which they wanted to read aloud the names of lost loved ones…only to discover no such list existed because there was no data. In response, the community of Alaska Native people came together and started sharing and recording the names and stories of their loved ones. 
The names and information were entrusted to Charlene Apok. An Iñupiaq woman with a professional background in research, Charlene led the effort to develop and cultivate the database. As the database grew, so too grew an appreciation of how the data could be used to highlight the problem of missing and murdered Indigenous people and advocate for change. In 2020 Charlene became the executive director of DIJ.
The name Data for Indigenous Justice intentionally reflects its mission and its work with the 229 federally recognized tribes throughout the state of Alaska. "We aren't just looking for data justice," Charlene says. "We are looking at data for Indigenous justice." 
Providing examples of what that looks like, Charlene explains that DIJ seeks justice on every front. That includes anything from the specific cases of Indigenous people in Alaska and making sure that those families receive justice, to equipping their community with the information they need to seek justice on other fronts. Ensuring data sovereignty allows Indigenous people to directly address social justice.
"We have organizations or grassroots movements that are doing amazing things, but they don't always have the information they need at hand to speak truth to what they're experiencing. We also have a lot of research happening, but it's not being used or it's not intended for justice for Indigenous communities," Charlene said. "So that's where DIJ comes in; where we intersect those two important places to equip our communities with the information they need to seek justice."
Charlene says that in just 2 years DIJ has accomplished a lot. "Within the first year of incorporation, with the support of folks like you at Mary's Pence, we were able to put out the first Alaska-specific report for MMIWG2. Ever." The report, which is available for download on DIJ's website, is called "We are Calling to You." Since its release, the report has been used as a citation for legislative bills, policy proposals, city and town resolutions, vigils, and public forum discussions. It has also generated a lot of awareness around the issue in non-Indigenous communities.
While the focus of DIJ is currently on missing and murdered Indigenous womxn, girls and relatives, Charlene recognizes that data can also be used for other areas of injustice commonly faced by Indigenous people. Citing examples such as inequitable health systems, maternal child health, high rates of suicide, and retribution for children missing from boarding schools, Charlene knows that there is a lot of work to be done with regard to data collection, interpretation, and dissemination to even begin to challenge the roots of those injustices. And she is inspired by the confident visions of her elders who stand with the conviction that, with DIJ, they are on the right path to justice.