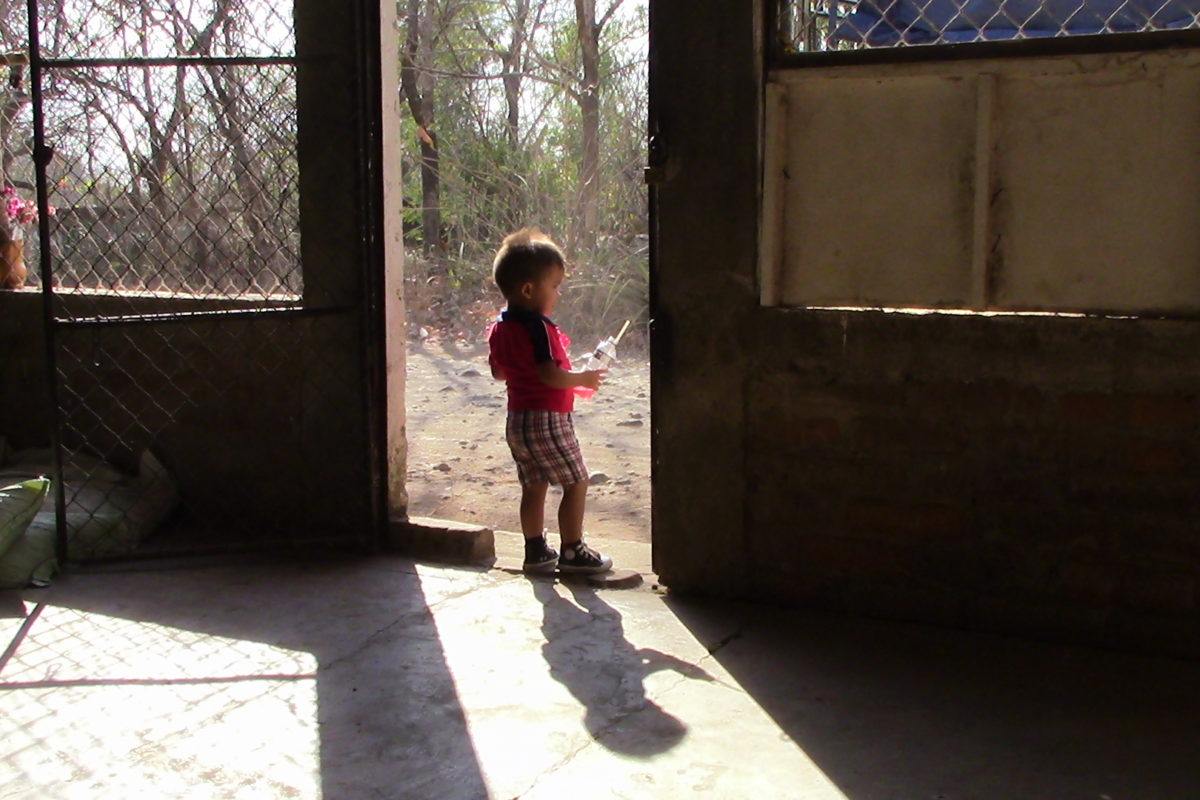 Sr. Pat Rogucki, Mary's Pence Board member, has been traveling in Central America for the past 26 years. She has an intimate knowledge of the people and culture there. In this post, she reflects on the tactics used in Mexico and the U.S. to deal with people who immigrate, not seeking better lives, but simply to live.
Last year at this time, there was a surge of unaccompanied youngsters coming across our southern border from what has been termed the Northern Triangle, referring to El Salvador, Guatemala, and Honduras. These countries were and are known for their growing gang violence. Honduras has been the murder capital of the world for several years now. San Pedro Sula in the north, holds that same title as a city.
An editorial writer for El Salvador's daily, La Prensa Grafica, (June 29, 2014) describes that journey as one fraught with dangers, and the destination as one full of rejection, and the life of an immigrant without papers as one full of sorrow to the highest degree. Why embark on such a journey the writer queries? Because there is the possibility of survival. The alternative is to face certain death at the hands of the gangs in their country. Once across the border, they could tell an immigration official that they have a credible fear of death if they return home. There was hope for asylum and most of all, reunification with a parent who was already living in the U.S.
The Baltimore Sun paper recently reported that there is no longer a surge of minors crossing into the U.S. So, where are they? On a recent trip to El Salvador, my friend and I discovered that these children and adults are still heading north for the same reasons. However, due to an agreement between the U.S. and Mexico in which the U.S. promises $86 million in funding to upgrade Mexican checkpoints, roadblocks, and naval bases, there is a concerted effort for Mexican officials to arrest immigrants for deportation back to their home countries.
There is such a receiving center for Salvadorans on the outskirts of the parish where we work in San Salvador, the capital of El Salvador. We saw the blue and white Pullman Chiapas buses that had arrived from Mexico that morning, three a day, filled with children and adults. Several Honduran women later told me that sometimes they get 5 a day. In fact they are now planning to build another receiving center because the space they have, although seemingly adequate, is not large enough.
A young man outside the huge black metal gates of the receiving center told of his experience. He left to find work in the U.S. He was not going to lie around on our streets or rob anyone. He just wanted to work so he could help his family. He said they were treated well in terms of being fed, allowed to shower, and given a ride back in the bus. Once they arrived, they all went inside the center to be processed, finger printed, etc. Adults are released to find their way back to their respective villages. The children, many of whom were on their way to be reunited with a parent, must wait for the bonafide in-country caregiver, an aunt or grandparent, to come for them.
What happened to the migrant's right for survival, to seek safety? What is the cost to U.S. tax payers for this agreement with Mexico? What fate befalls the youngsters and adults once they return to the violence?
Sister Patricia A. Rogucki, SFCC
For more information on the U.S. agreement to help Mexico boost deportation read Mexico Deports Record Numbers of Women and Children in US-driven Effort: "Adam Isacson, a security expert at the Washington Office on Latin America, told the Guardian: 'Migration is not a political issue in Mexico. They would not have grabbed on to it without increasingly loud complaints and prodding from the US to do something about it. Frontera Sur is only about catching migrants, and sending them back before they make it to the US.'"
http://www.theguardian.com/world/2015/feb/04/mexico-deports-record-numbers-women-children-central-america