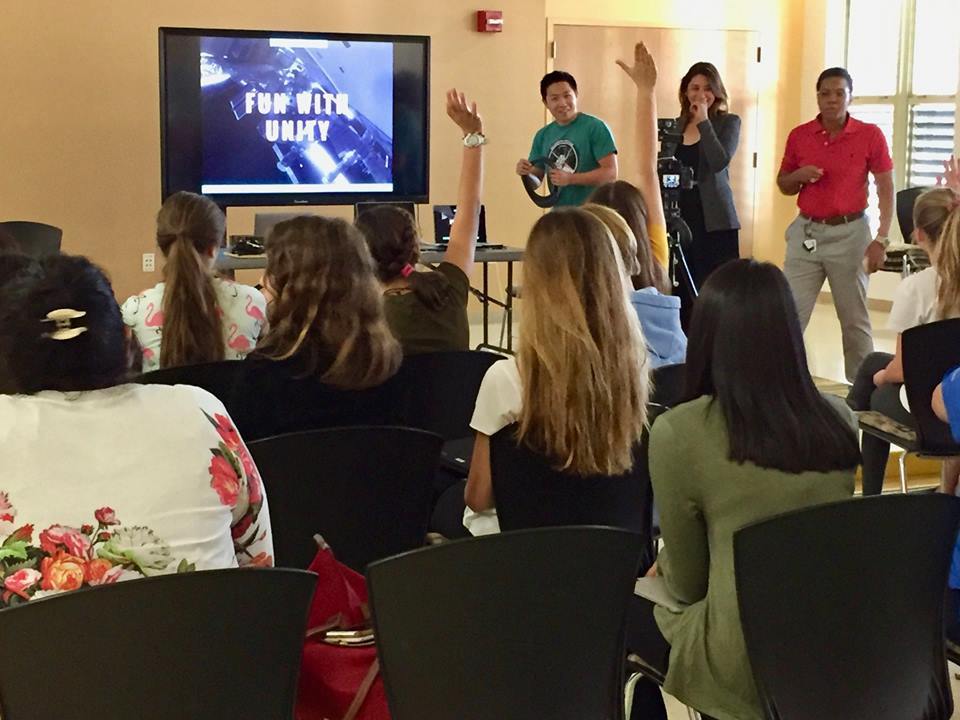 On July 17th we hosted a teleconference for Mary's Pence Grants recipients that focus on young women's empowerment. Staff from Project DIVA, La Casita Center, and Code/Art shared how they engage and empower young women and girls in their communities. Participants detailed the importance of working with young women at the time in their lives when cultural biases are starting to impact their self-view and the decisions they are making about their futures. As Marina Ganopolsky, Development Director at Code/Art, described, "as studies show, if you wait until high school to teach girls to code, it's too late. If you get them in middle school before biases have set in – coding is for boys, not being good at math – you can see the girls' eyes light up when we introduce these concepts and abilities to them. We're trying to prevent girls from writing themselves out of the equation because they think it's a boy thing." Code/Art aims to reduce the gender gap in technology by engaging girls in coding through the use of art.
All participants reported increasing demand for their programs, which help inspire and empower young women and girls. Their organizations are growing at a fast pace, gaining popularity, recognition, and traction at an increasing rate. There is renewed energy for investing in young women is happening and these organizations are on the front lines.
Mary's Pence is proud to help support organizations advancing the empowerment of young women and girls. Our grantees are appreciative of our support as well. As Neda Kellogg, Executive Director of Project DIVA, commented about the teleconference, "This is an experience with a grantor that I've never had before and I like it. I appreciate you taking the time to get to know us and to hear some of the things that we are going through to help make us all better."
Learn more about the Mary's Pence Grants program.