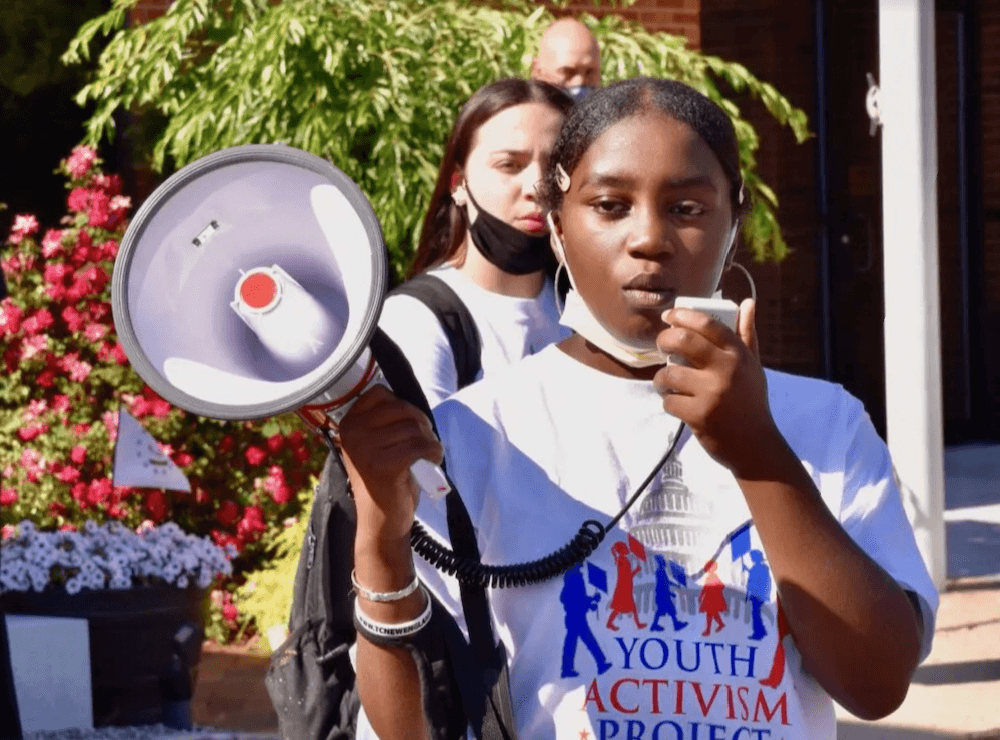 Youth Activism Project is based in Washington D.C. but impacts youth across the country.  The two-time Mary's Pence grantee trains teens to become activist leaders in their communities–leaders who are primarily girls (about 90% of members in Youth Activism Project are girls, and at least 65% are girls of color).  
With more than 1,000 members, Youth Activism Project's Activation Hub provides  members with access to online training, community building events, and coaching sessions.  It helps youth create an initiative in their community or grow work they are already involved in. The stories of young women who have applied the training to their activism work are inspiring! 
Avery, an Activation Hub participant, created STEPS–a first-of-its-kind student-led education advocacy group in Montgomery County, Maryland. STEPS' leadership is made up of Black and Latinx students, which is important because the youth activism space has traditionally been dominated by white and/or upper-middle-class leaders.  The work of STEPS has been so successful that they are now mentoring 5 new activist groups in 4 different states.
The Mental Youth Alliance is a teen-driven coalition that includes 80 youth from 15 states and is a member of the Activism Hub.  With health and educational disparities exposed by COVID, as well as police violence and racism, Mental Youth Alliance is developing several campaigns which include advocating for more trauma-trained mental health professionals of color, mandatory mental health classes and excused absences for mental health. Their participation in the Activation Hub helped Mental Youth Alliance grow.
Youth Activism Project's newest effort is a national movement building a fellowship program for 10 activists. They are also part of the coalition supporting the proposal for #YouthinGov, where more than 50 youth-led organizations are asking the Biden-Harris administration to bring youth to the table.  An executive order has been drafted that focuses on empowering and advancing young Americans within the federal government.
Listen to this message from Youth Activism Project Executive Director Anika Manzoor. Anika explains talks about why funding from Mary's Pence is important for her organization and other grassroots, women-led and community-focused organizations.