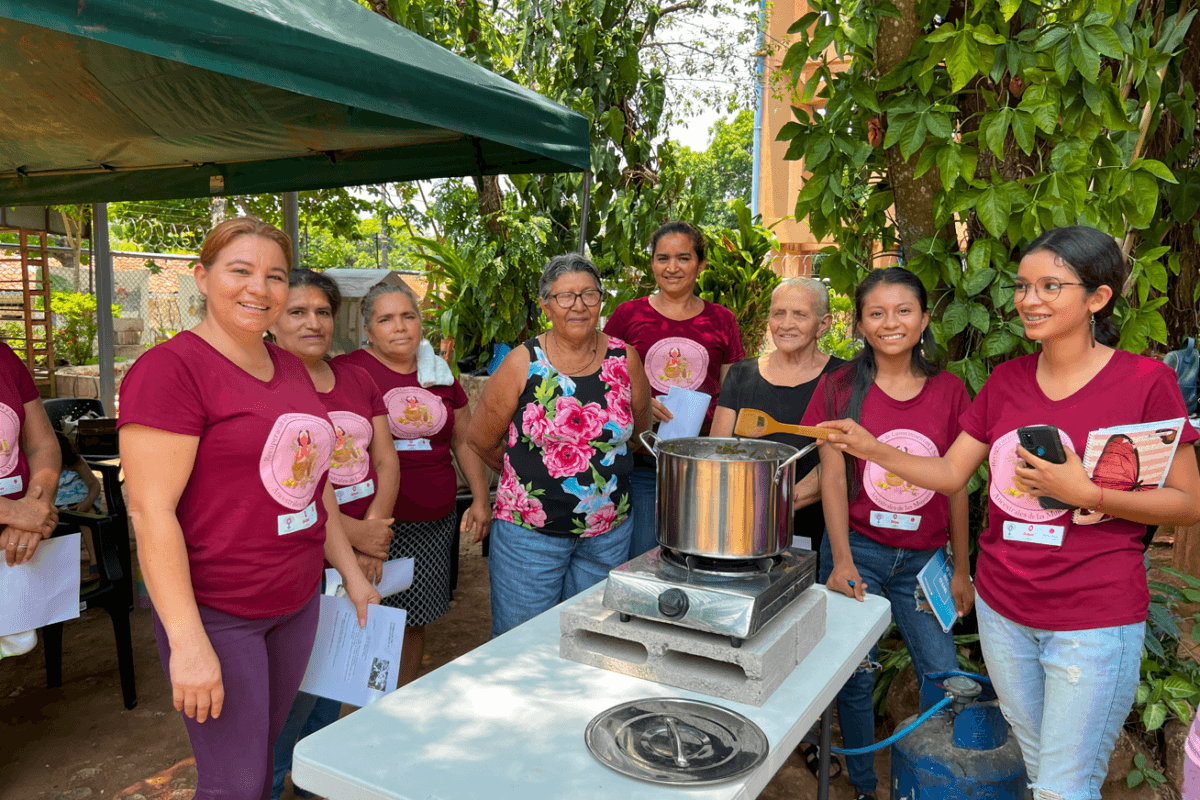 Suchitoto is a place where breathtaking mountainous scenery meets a rich history marked by tragic armed conflict and violence. Amidst the natural beauty of this region, a story of resilience, tradition, and self-discovery unfolds. 
In this corner of El Salvador, women from our ESPERA partner group Concertacion de Mujeres de Suchitoto are reclaiming their ancestral heritage through a program that nourishes their bodies and souls while honoring the natural landscape and resources of the area.
The School of Recovery of Ancient Knowledge and Wisdom of Women program, funded partially by an ESPERA grant, served 30 women from urban and rural areas of Suchitoto. The mission of the program was to teach and empower women in the art of indigenous natural medicine, enabling them to produce and sell these traditional goods within their communities.
Throughout the course of 10 weeks, the participants learned to craft shampoo, body lotion, soap, and cough relief syrup using locally sourced organic plants such as fire bush, eucalyptus, ginger, aloe vera, and bougainvillea. The goal was to revive endangered ancestral traditions that are at risk of being overshadowed by mass-produced goods.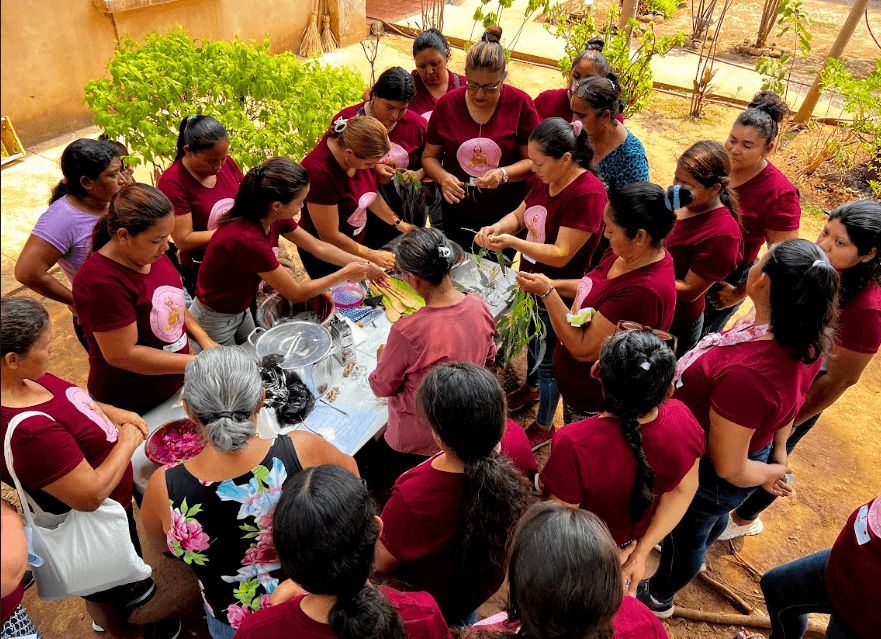 Suchitoto Challenges Today
After recovering from a devastating civil war in the 80s, Suchitoto still faces major economic difficulties. The country is now dealing with a variety of hurdles, including gang violence and the economic repercussions of the war in Ukraine. The disruption in supply chains, scarcity of fertilizers for agriculture, and a general surge in the cost of living have intensified the strain on an already vulnerable economy.
These factors have disproportionately impacted women, who are the primary breadwinners in the vast majority of single-headed households. According to a recent UN report, only 46.9% of women are employed or actively seeking a job, in contrast to 79.8% of men. This disparity is attributed to limited access to labor markets, economic stagnation,  and gang violence.
This challenging economic reality underscores the importance of personal drive and entrepreneurship. Recognizing the need for support, Mary's Pence offers valuable assistance to women seeking economic security. Through our ESPERA program, Mary's Pence provides business skills and vital emotional support, equipping women with the tools they need to thrive as entrepreneurs. Mary's Pence and supporters play a crucial role in fostering self-reliance and facilitating a brighter future for these women and their families.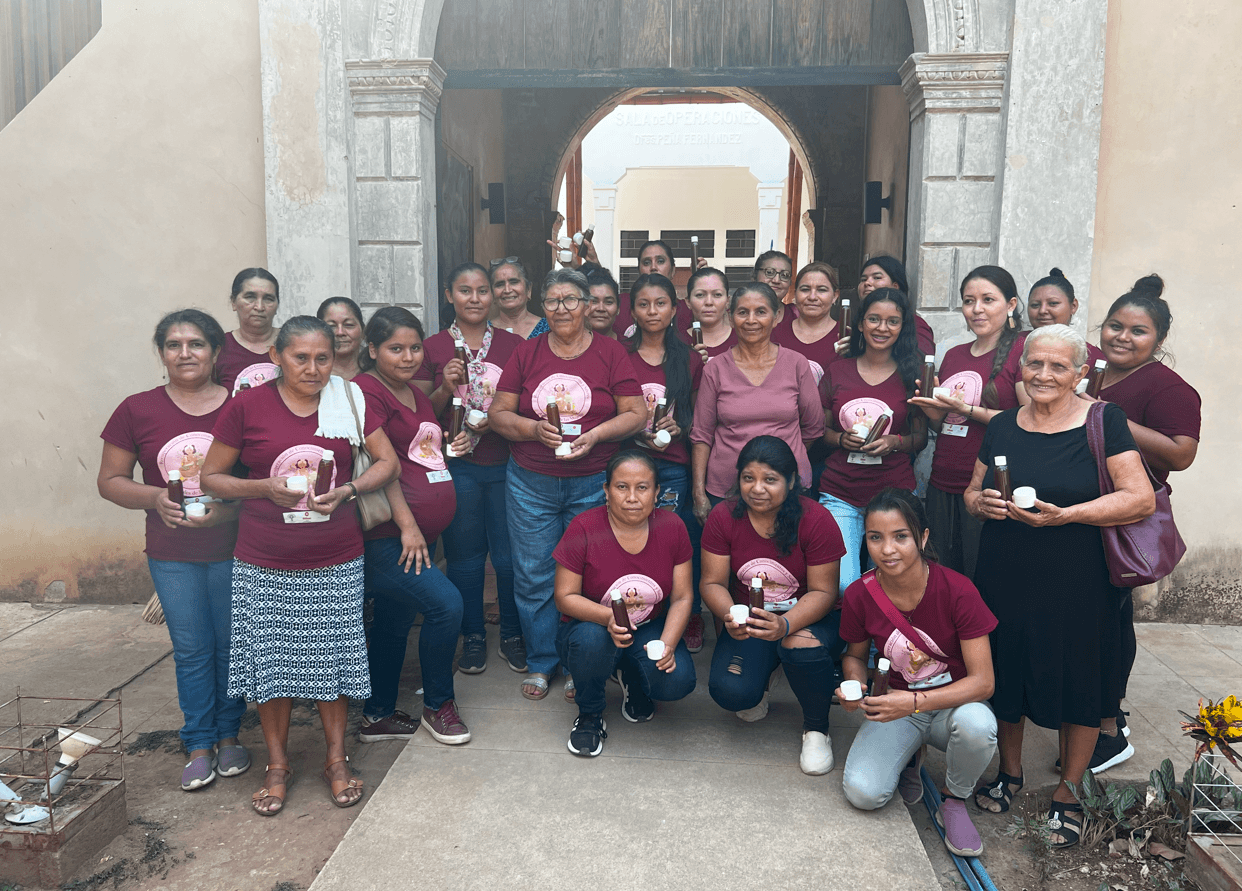 Building a Brighter Future From the Past
By producing and selling natural products within their communities, the women cultivate and utilize low-cost, low-impact ingredients that come from nature and use production and distribution methods that do not harm the environment. Through this endeavor, they contribute to their family economy and forge a deeper connection with their cultural heritage, embracing a path that honors tradition, heals, and uplifts.
"I feel happy to have participated in the school. I admire the staff who cared for us and taught us. We learned how to make such as natural consommé, ointments, and crowned essence, which is an elixir made of herbs that serve to improve and stimulate the correct functioning of the stomach. We have all those plants at home, but we did not know we could make so many things with them or their healing properties. This knowledge is very important. After these lessons, any of us can start a small business. I appreciate the organizations that are supporting us; what they do is very valuable. Thank you." Rosa from the Chaguiton community.
With deep reverence for the resources provided by their surroundings, these women are becoming guardians of nature. By reclaiming ancestral knowledge, nurturing their natural surroundings, and embracing sustainable practices for future generations, these women forge a brighter future rooted in their past. 
Thanks to you, Mary's Pence ESPERA Program can support initiatives like this one. Please continue to support our mission of women supporting women by donating now.