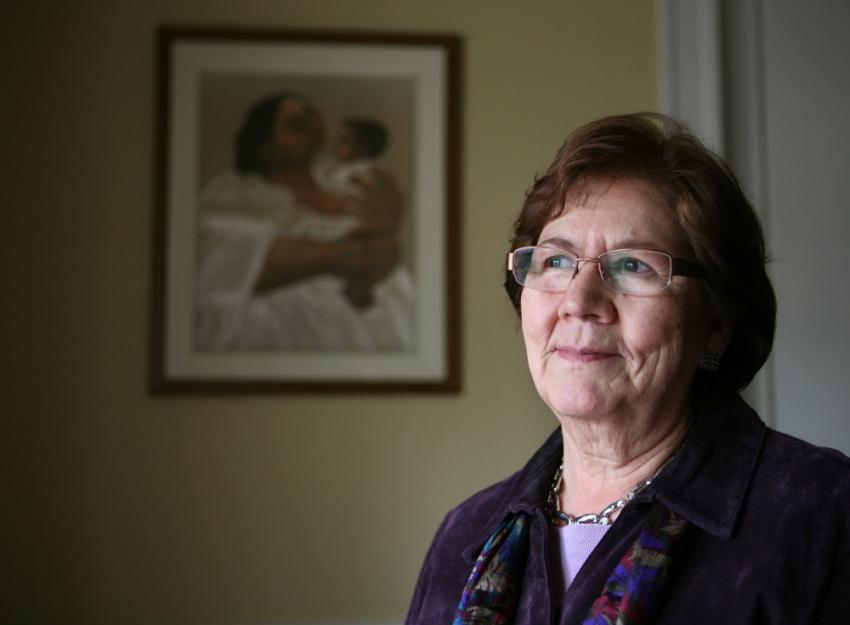 Yolanda Tarango, CCVI was born and raised in the lands on which her family lived for generations, the former Mexico territory now known as Texas.  Her life's ministry is dedicated to giving voice to, partnering in empowerment and journeying spiritually with the Hispanic people and especially women of our diverse land.
With Ada Marai Isasi-Diaz, Yolanda, coined the term mujerista and named their theological work, mujerista theology.  In the book they coauthored and edited, Hispanic Women:  Prophetic Voice in the Church, Yolanda writes of its naming:
 We believed that it was important to give a name to our theological enterprise because (a) we believed that there is power in naming and we were ready to name ourselves; (b) we were inspired by our African-American sisters who had begun to use the term 'womanist' to describe their theological work; and, (c) we needed to find a way to do our work in the community without using the baggage laden term 'feminist.'
A bibliography of her work may be found here.
Yolanda has served as National Coordinator for Las Hermanas, a national organization for Hispanic Catholic women both lay and vowed religious.  She was co-founder of Visitation House inSan Antonio,TX whose mission is to address the needs of economically poor women and children.  Through its transitional housing and La Casita Learning Center, Visitation House provides support and guidance leading to economic independence and more permanent security.
Yolanda currently serves as Congregational Coordinator for her community, Sisters of Charity of the Incarnate Word and remains active in the mission of Visitation House.