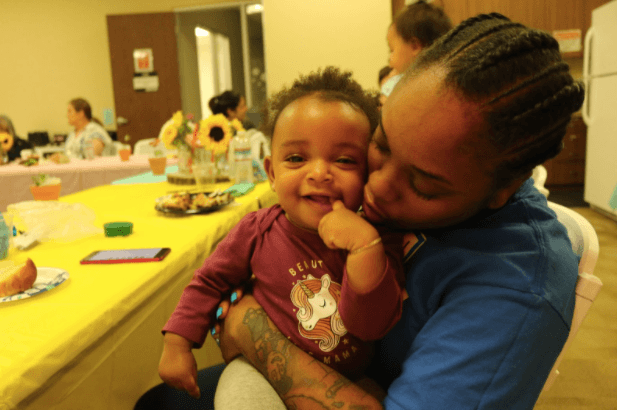 Nonprofit organizations often rely heavily upon grants to fund projects and develop new programs. But grant funding can be difficult; it's time consuming to look for and identify qualifying grant possibilities. Not to mention, as a newer or smaller organization, it can be challenging to navigate the grant application process and secure a grant with little to no previous funding history.
Mary's Pence understands how important start-up funding is for emerging organizations. One of our longstanding criteria for grantees is that applicants must have a budget of less than $200,000, ensuring that Mary's Pence is specifically able to assist new/growing organizations. Receiving an initial grant not only provides financial support at the beginning of a nonprofit's development, but it also offers them credibility as an organization. This makes it easier for organizations to apply for and receive funding from other sources in the future. 
One such case is Families & Criminal Justice (FCJ), a three-time Mary's Pence grantee. Based in Los Angeles, California, FCJ works to prevent intergenerational crime and incarceration by helping formerly incarcerated mothers and their families navigate the justice system. FCJ's first Mary's Pence grant, which was awarded in 2018, was used to help fund their Advocacy Training Project. This project gathered and trained women who have experienced incarceration on advocacy skills so they could better advocate for themselves and their peers  as they adjust to life post incarceration.
Beyond a single grant, the ability to receive funding over multiple years is incredibly helpful for organizations. Nonprofits are able to maintain and even grow existing programs that may have been established with an initial grant. Awarding consecutive grants also allows Mary's Pence to form deeper relationships with grantees and better meet an organization's specific needs. 
With their second Mary's Pence grant awarded in 2020, FCJ was able to expand their Advocacy Training Project. With the funding, FCJ was able to improve their ability to train formerly incarcerated participants as advocates for the reproductive health of justice-involved women. 
FCJ's third and final Mary's Pence grant, awarded in April of this year, is supporting their MotherRight Project. The project offers reproductive health education, reproductive health support groups and reproductive health advocacy workshops to incarcerated and formerly incarcerated women. FCJ also runs two other main programs: 1. The MIRACLE Project, which provides child development education, support groups, and child custody advocacy services; and 2. The Developmental Education & Enhancement Project (D.E.E.P.), which offers home-based parenting support for mothers who have completed MIRACLE services.​