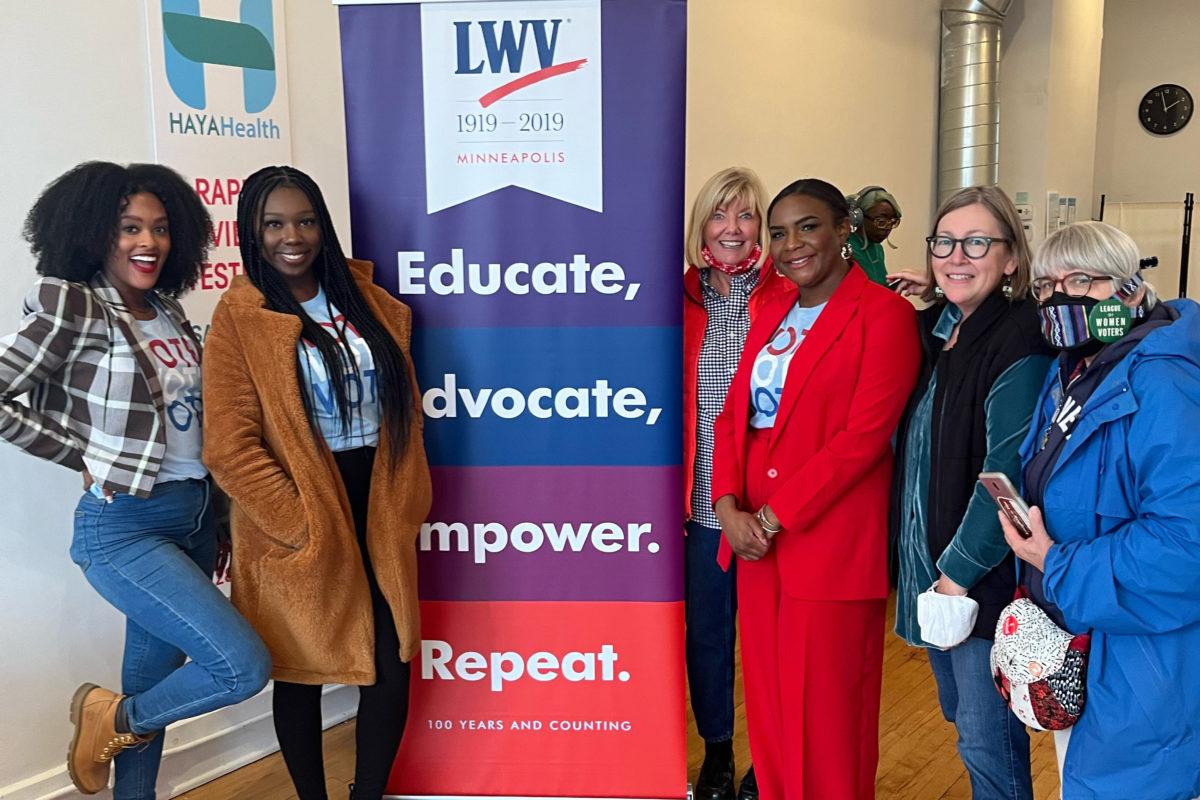 Mary's Pence is honored to announce the 10 organizations awarded grants for our 2023 spring cycle. The following organizations were chosen because they embody our values of justice, dignity, and solidarity for cis women, trans women, and non-binary people. They also reflect our guiding principles by standing in solidarity with women on the margins through their commitment to addressing and making long-term changes around inclusivity and collaboration of social, economic, and racial justice issues.
The WomanHOOD Project
Bronx, New York
The WomanHOOD Project is an after-school mentorship program for girls, femmes, and trans/gender nonconforming (TGNC) youth of color in the Bronx. Their mission is to celebrate womanhood through a racial and gender justice lens by building the next generation of grassroots leaders.
Germantown Residents for Economic Alternatives Together
Philadelphia, Pennsylvania
Germantown Residents for Economic Alternatives Together, GREAT, is a grassroots neighborhood organization, primarily volunteer-operated, that works on building community and addressing social justice. GREAT supports its members around housing and creates a culture of fighting displacement and other injustices.
Ready to Launch
Santa Monica, California
Ready to Launch equips women from historically marginalized communities with the opportunities and support to learn, grow, and launch careers in government and political spheres. Their fellowship program helps women to find and secure internships in public services.
League of Women Voters
Minneapolis, Minnesota
The League of Women Voters (LWV) Minneapolis is a women-run, non-partisan organization that encourages informed and active participation in all levels of government. LWV Minneapolis works to increase understanding of major policy issues and influences public policy through education and advocacy.
Dreams Are Possible
Bloomington, Illinois
Dreams are Possible prepares women for economically sustainable employment by training them to be first-class, skill-based workers. This enables them to secure careers in the building trades and related fields that provide living wages, benefits, and dignity. Dreams are Possible classes focus on topics employers have identified as needed in their workforce.
National Equal Justice Association
San Francisco, California
National Equal Justice Association secures equal justice for poor and minority workers and their families struggling to obtain fair wages, nutritional food, health care, clean and affordable water, and safe working and living conditions.
Creating Freedom Movements
Richmond, California
Creating Freedom Movements is a training program that teaches participants to build community, cross-issue solidarity, and infrastructures of justice and joy by moving from cultures of separation and domination to cultures of connection and reciprocity.
It Takes a Village Collaborative
Washington, D.C.
Working with formerly incarcerated women, It Takes a Village Collaborative supports women in D.C. as they reintegrate into society. Their To Be Me Returning Citizens Program uses a holistic approach to encourage people to reach their full potential through wellness and healing.
Anole Sisters
Shakopee, Minnesota
Anole Sisters works with women in the Oromo diaspora to acknowledge past trauma, embrace healing, and build connections to create change within their community. Anole Sisters prevents social isolation by creating support groups, encouraging communication, and providing training and one-on-one support.
Agape Children's Services
Houston, Texas
Agape Children's Services foster the advancement of young girls to make positive life choices and to maximize their potential through advocacy, mentorship, and primary care needs. Mary's Pence 1st grant will support the "Love, Support, and Compassion for Trafficked Adolescent Girls" program, tailored to trauma-impacted and at-risk girls in impoverished and overlooked communities in Houston.